GT780R and GX780 feature rugged gaming aesthetic and illuminating performance with the latest NVIDIA graphics, a full color SteelSeries keyboard and authentic fidelity Dynaudio speakers for a superior gaming experience
CITY OF INDUSTRY, Calif. - June 13, 2011 - MSI Computer Corp., a leading manufacturer of computer hardware products and solutions, today announced the first North American shipment of the GT780R and the GX780, two gaming notebooks with keyboards expertly designed in partnership with global leading gaming peripherals manufacturer SteelSeries. The notebooks combine brilliant graphics from the latest NVIDIA© GeForce© graphics processors, along with the second-generation Intel® Core™ i7 Processor, to create a sleek new design with ultimate power that outperforms the competition.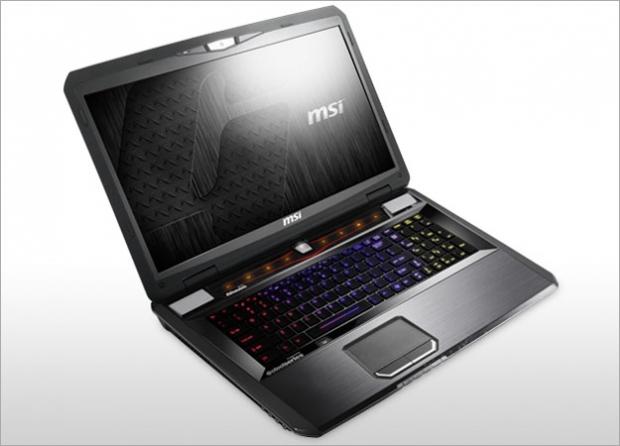 "Serious gamers understand that not all notebooks are created equally," said Andy Tung, vice president of sales, MSI US. "The GT780R and GX780 are built specifically for gamers, with a professionally-designed keyboard, plus top-of-the-line graphics and processing power from NVIDIA and Intel."
MSI constructed the 17.3-inch GT780R and GX780 notebooks with invincible gaming hardware optimized for gaming, including:
• SteelSeries Full Color Backlit Keyboard: Expertly designed together with the gaming gurus at SteelSeries, this keyboard features several exclusive gaming designs for ultimate gaming control. Enjoy perfect hand positioning with keys that never get in the way, and a rugged keyboard that offers solid feedback while you slay your enemies. The Power 10 key solution can support 10 keys typing simultaneously so every keystroke counts. And the multicolor LED backlit keyboard features 5 programmable modes so you can sync the color and rhythm of the backlighting to suit your game.
• NVIDIA® GeForce® Graphics: NVIDIA GPUs provide realistic and immersive graphics for both notebooks. The GT780R features NVIDIA's newest GeForce GTX 560M with 1.5GB GDDR5 of high-end, large-capacity display memory for superior performance and vivid graphics. The GX780 boasts NVIDIA's GeForce GT555M with 1GB DDR5 VRAM.
• 2nd Generation Intel® Core™ i7 2630QM Processor: The newest energy-efficient processor from Intel supports Turbo Boost Technology 2.0, which allocates processor resources to boost core clock speeds and overall performance. Both notebooks boast core clock speeds of 2.00 GHz.
• Sleek New Design: This sleek black notebook features a stylish, brushed aluminum textured body that is sophisticated and subtle. The notebook's modern design compliments the bold stylings of the backlit keyboard.
• 17-Inch Full HD Screen: No gamer can tolerate a small screen, and the GT780R and GX780 notebooks feature a bold, 17.3-inch HD screen with an anti-reflective coating. Enjoy 1920 x 1080 resolution and a 16:9 display ratio for a clear and realistic image rendering.
• MSI's Exclusive Turbo Drive Engine (TDE) Technology: TDE provides a boost in graphics performance to accelerate video decoding and add extra excitement to your gaming.
• USB 3.0: These notebooks feature a plethora of ports so you can customize your setup and achieve the quickest data transfers. With two USB 3.0 ports and three USB 2.0 ports, you're ready to roll.
• Dynaudio Speakers with THX Surround Sound: No gaming experience is complete without booming audio, and MSI collaborated with Dynaudio to build the highest quality speakers plus a built-in subwoofer. Enjoy cinema-quality surround sound with THX TruStudio PRO™.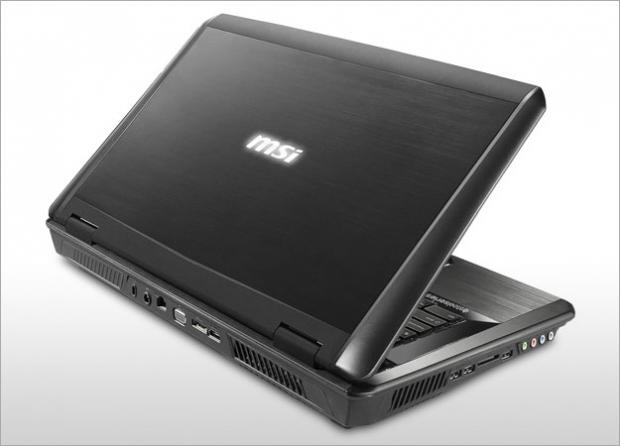 The new
GT780R
and has an MSRP of $1,749.99 and the
GX780
at $1,549.99. Both models will be available on Newegg and Amazon.com.
For detailed specification and purchasing options, please visit http://www.msimobile.com.
Last updated: Apr 7, 2020 at 12:04 pm CDT