Lian Li Industrial Co. Ltd., maker of high-end, all-aluminum computer chassis since 1983, today releases two new PC cases: the HTPC/Desktop PC-C60, and the simple and elegant mid-tower PC-6. A new edition to their Domus series of HTPC chassis, Lian Li's PC-C60 is slim, sleek, all-aluminum, and available in black or silver with an open and easy-to-upgrade internal layout. The black, all-aluminum, mid-tower PC-6 embodies Lian Li's distinctive designing characteristics and fits perfectly into their Essence series of PC chassis with a timeless and quietly artistic design. With tool-less installations, anti-vibration features, excellent air-flow, and impressive build capabilities, the PC-C60 and PC-6 once again prove the quality of products that Lian Li is known for.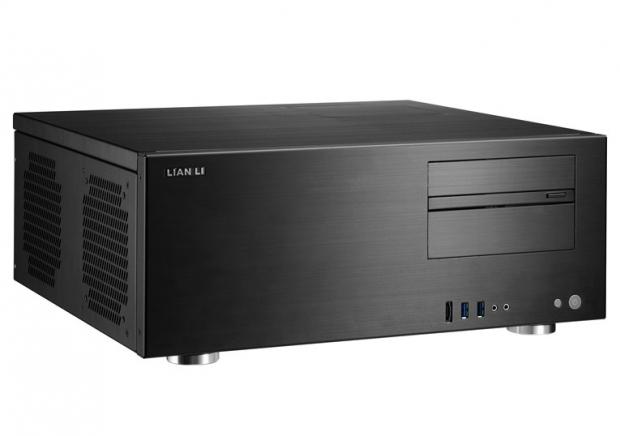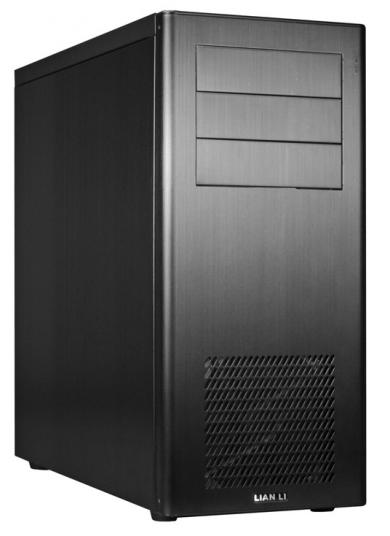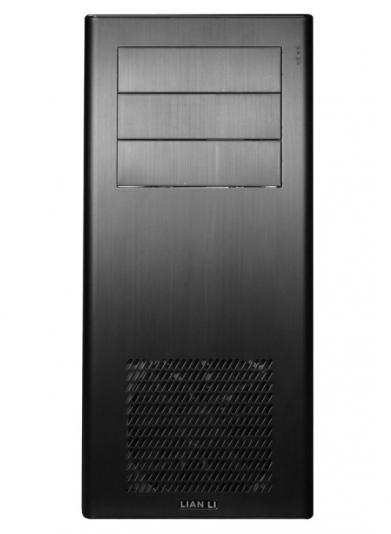 PC-C60
Mounting ATX, Micro-ATX, or Mini-ITX motherboards, this HTPC chassis has seven ventilated PCI slots and has enough room for video cards 270mm long. Externally, there are two 5.25" ODD mounts. Internally, Lian Li has given users three 2.5" HDD mounts and six 3.5" HDD mounts, providing ample space for huge media collections. Users have the option of mounting additional 2.5" HDDs into the 3.5" mounts if preferred. Furthermore, the HDD and ODD mounts are tool-less and come with anti-vibration features like rubber-ring suspension. For easy HDD changing, Lian Li has also made the HDD racks removable. Standard PS/2 power supply units mount at the back of the case.
Thermally, the PC-C60 is designed to maximize cooling with two 140mm fans pulling cool air through the case from the side-panel. Venting along the back panel ensures heated air has a quick escape route to prevent damage. For users who want an exhaust fan, Lian Li has placed a 140mm fan mount on the top panel (fan not included).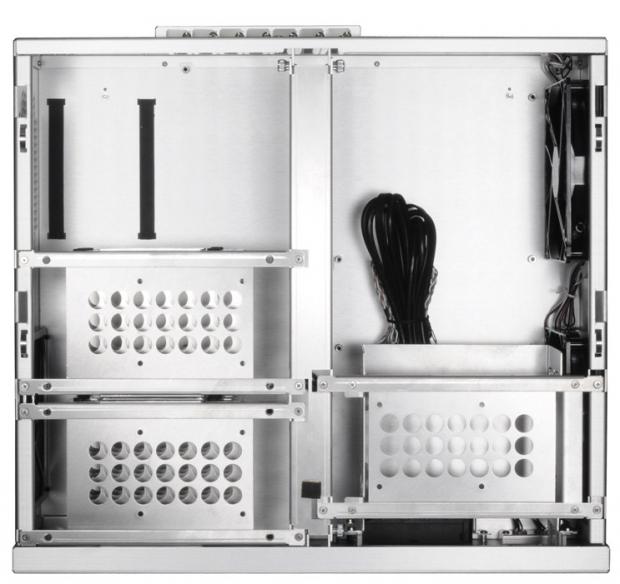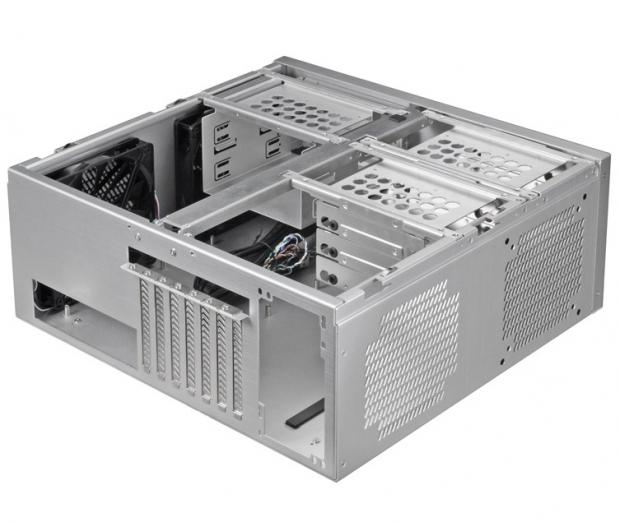 On the front panel, Lian Li has provided easy access to the power switch along with two USB 3.0 ports, one e-SATA port, as well as HD Audio ports. Dimensions of the PC-C60 stand at 445mm x 182mm x 410mm (W, H, D) and net weight is 4.1kg.
PC-6
This mid-tower PC case mounts huge graphics cards with a maximum length of 440mm in eight ventilated, tool-less PCI brackets. ATX, Micro-ATX, and Mini-ITX motherboards are all compatible. Using thumb screws and rubber suspension to prevent vibration, the tool-less HDD rack supports three 3.5" HDDs and one 2.5" HDD. Also tool-less, the front-panel has three external mounts for 5.25" ODDs. A standard PS/2 PSU mounts at the base of the case above ventilation and is supported by anti-vibration rubber padding.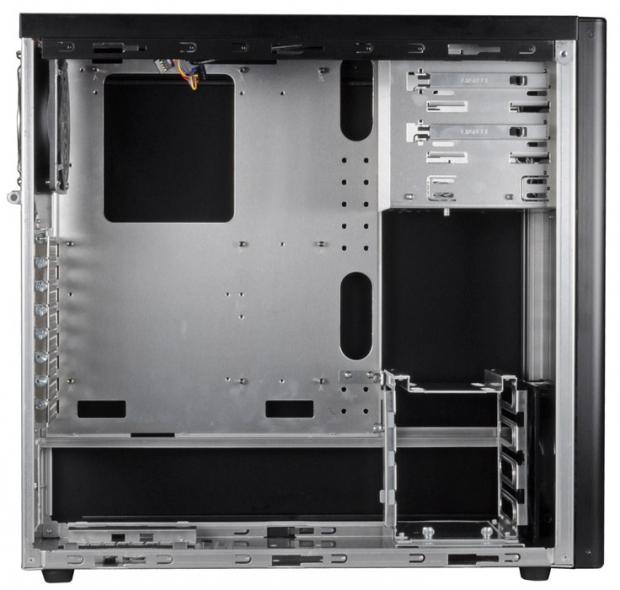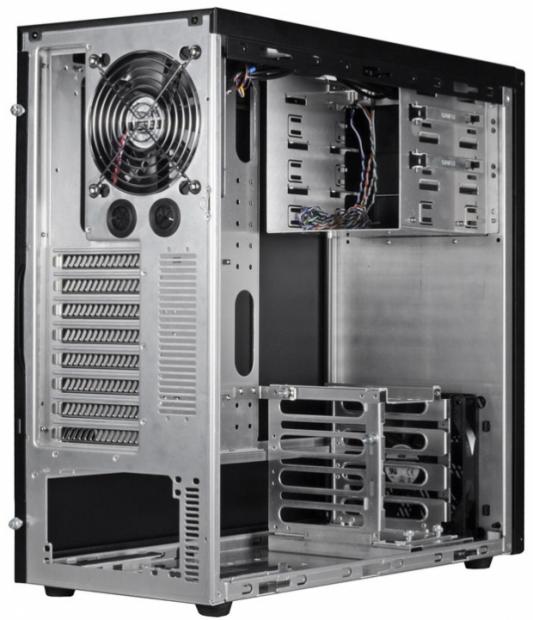 Lian Li has designed the PC-6 with one front-panel 140mm intake fan and one rear-panel 140mm exhaust fan as well as a mount for a fan speed control-switch (switch not included). Both fans along with the ventilation beneath the PSU come with washable/removable air-filters to prevent dust from entering the case. Liquid cooling systems are also enabled by using two rubber-lined holes on the back-panel.
The top-panel is home to the power switch alongside one USB 3.0 port, one USB 2.0 port, and HD Audio ports. Dimensions of the PC-6 stand at 210mm x 475mm x 498mm (W, H, D) and net weight is 5kg.
Traditional Durability
The essence of Lian Li is the craftsmanship of the engineering. Intrinsic to the workmanship and quality of Lian Li's products is their customization capabilities, which include a whole host of optional extras that can be added to an already feature rich product. For more details on features and extras available for the PC-Z60, the PC-Z70, and the PC-P80N, please go to the Lian Li
website
.
For more information, visit the product pages of
PC-C60
and
PC-6
.
Last updated: Aug 2, 2020 at 12:18 am CDT