The Classic Checkered Design Attraction - SP 1TB USB 3.0 Diamond D10!
June 9th, 2011, Taipei, Taiwan ~ World leading flash memory manufacturer SP (Silicon Power) continues to use luxurious checkered design in-line with their Touch series USB flash drives and introduces the brand new 2.5 inch Diamond series USB 3.0 1TB external portable hard drive. New Diamond D10 featuring design with checkered stereoscopic effect combines USB3.0 interface with a massive 1TB storage capacity. As an external portable hard drive, D10 redefines indulgence and luxury!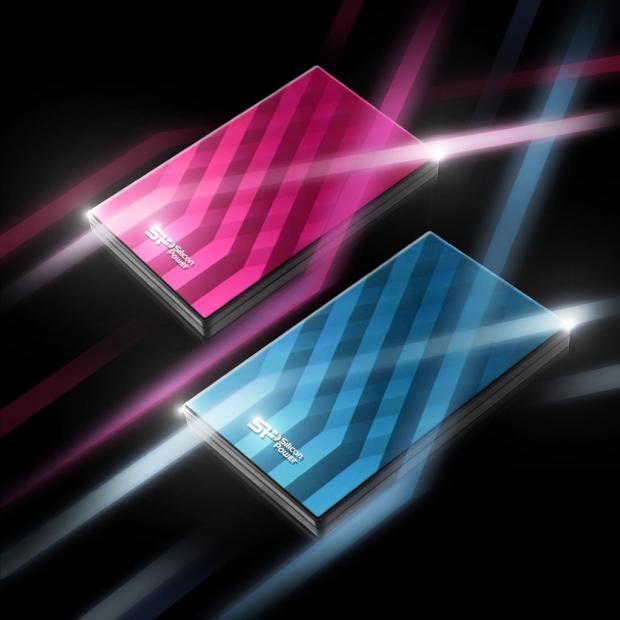 The new Diamond series of external portable hard drives is designed by the SP R&D team. The focal point of the design was to sustain and continue the elegance of the Touch series using the checkered design. With a delicate and artistic manufacturing process, a stereoscopic effect was created that is gorgeous and eye catching wherever it goes!
SP Diamond D10 external portable hard drive is equipped with new USB 3.0 interface and 1TB storage capacity, it takes only 70 seconds to transfer and store a 25GB blu-ray DVD. The massive 1TB storage capacity can store up to 200 full-length DVD movies. Regardless of the file size, SP D10 will satisfy every enthusiast¡¯s needs. Diamond D10 weighs only 205 grams and is 1.6cm thin, it is convenient to carry and easy to use. Its superior transfer capability and massive storage capacity makes it the choice for users that are after external portable hard disk drives with the best cost/performance (C/P)!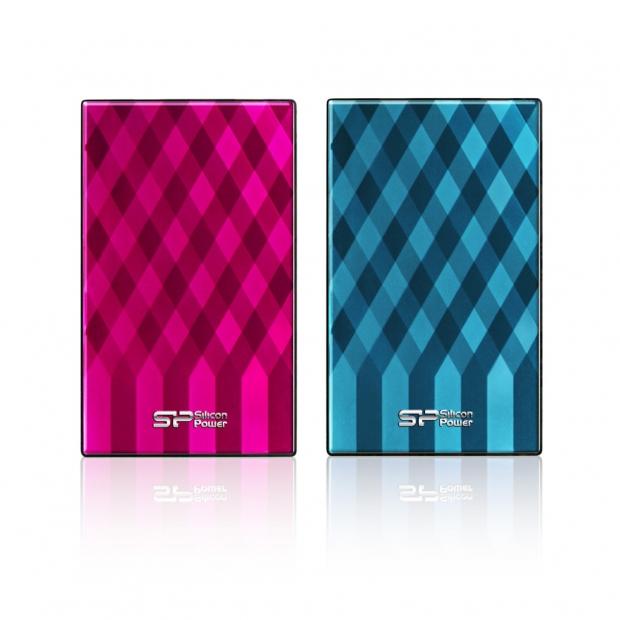 Diamond D10 has built-in LED status indicators for users to instantly identify power supply and activity status. It is also a green product as it has a hibernation mode to save power. A dedicated protection pouch is also included for users to carry Diamond D10. In addition, SP Widget that features seven major backup and security tools can be downloaded free of charge from Silicon Power official website. Users can also get the 60-day trial version of 2011 Norton Antivirus. With all the extra added values, it makes Diamond D10 more practical than ever. Diamond D10 is available in 500GB / 640GB / 750GB / 1TB capacity for users to choose from. SP (Silicon Power) offers 3-year warranty for Diamond D10 portable hard drives. For more information, please visit Silicon Power at www.silicon-power.com.
Features
-- SuperSpeed USB 3.0 compliant and backwards compatible with USB 2.0
-- High transferring rate up to 5 Gb/sec
-- Classic checkered design with contemporary style and sophistication
-- The tasteful union of luxury fashion and modern technology
-- Easy Plug and Play operation ¨C no drivers required
-- USB powered ¨C no external adapter necessary
-- Power saving sleep mode
-- LED indicates power on and data transfer activity
-- SP Widget free download software features seven main functions to maximize your SP Portable Hard Drive
-- Bundles with Carry Bag
Specifications
-- Dimensions: 124.8 x 75.8 x 13.6 mm / 124.8 x 75.8 x 16.6 mm (1TB)
-- Weight: 155g / 205g (1TB)
-- Standard Compliance£ºUSB 3.0 / 2.0
-- Data Transfer Rates£ºMax. 5 Gb/s (USB 3.0 Mode) / Max. 480 Mb/s (USB 2.0 Mode)
-- Power Supply£ºDC 5V (Power supplied through USB)
-- Operating Temperature£º5¡æ~ 55¡æ
-- Storage Temperature£º-40¡æ~ 70¡æ
-- Supported Operating Systems£ºWindows 7, Windows Vista, Windows XP, Windows 2000, Linux 2.6.31 or later, MacOS 10.4 or later (only USB 2.0 currently supported)
-- Color: Pink, Blue
-- Three-year warranty
About SP (Silicon Power)
Silicon Power Computer & Communications Inc., founded in 2003 by a group of enthusiastic specialists of flash data storage industry. Well dedicated in brand image and product quality, SP has been recognized and well accepted by millions of end-users in more than 100 countries, becomes the world¡¯s leading manufacturer of flash memory cards, USB flash drives, card readers, DRAM modules, solid state disks, and portable hard drives in less than a decade. Headquartered in Taipei, we continuously established various branches throughout the world including Netherlands, Japan, Russia, Mainland China and other emerging market. With superior quality and innovative design, our products stood out in several competitions and awarded Taiwan Excellence and COMPUTEX Design & Innovation Award in 2009 and 2010. Winning trust of global consumers, SP holds a record of successive double-digit revenue growth for last seven years. For SP, the product we introduced is not only a digital storage device but also a real promise to create and preserve your most valuable memory in every moment.
Last updated: Apr 7, 2020 at 12:04 pm CDT