Matrox Graphics Inc. and Trenton Systems today announced a new technology partnership to deliver video wall solutions for the AV market, beginning with the Trenton TVC4401 4U rackmount system. The new Matrox-certified system can combine up to six, single-slot Matrox Mura MPX display controller boards-for up to 24 high-definition inputs and outputs-while leveraging the board's 64 Gbit/sec duplex data transfer to ensure flawless display of HD input captures, at full resolution and frame rate. Matrox Mura MPX hardware can be controlled using network commands or a fully-integrated video wall software suite. Designed to enable AV integrators deploying video wall solutions across a wide range of project sizes, Trenton systems with Matrox Mura MPX boards meet collaborative display wall requirements for small-scale corporate boardroom and digital signage configurations to large-scale control rooms.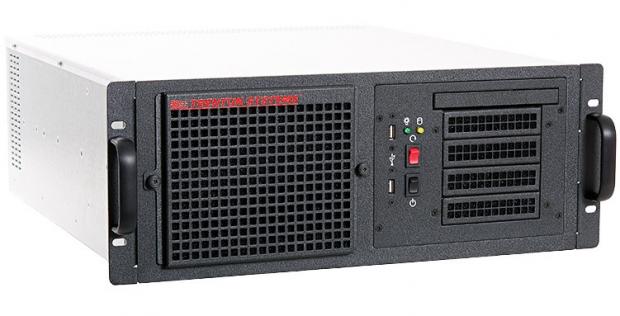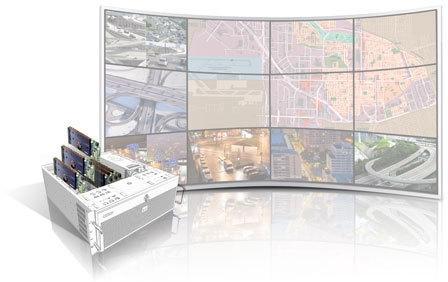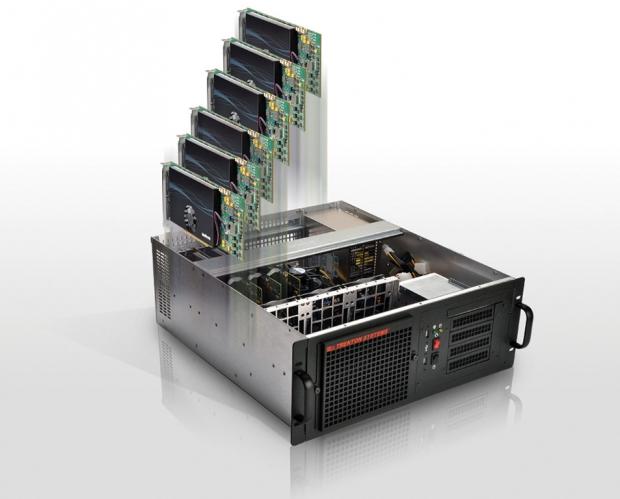 Matrox will be showcasing the Matrox/Trenton video wall solution at InfoComm 2011 in Booth 4063, from June 15-17, 2011.
"Trenton partners with quality companies such as Matrox Graphics to provide our customers with the best possible solution to meet and exceed their unique application requirements," said Dwight Justice, Trenton V-P of Sales. "Our customers have come to rely on Trenton's long heritage of providing customer-driven products, services and systems that deliver long-life product stability, performance, precision and reliability."
"Trenton is an ideal partner to provide fully-integrated hardware systems that feature Matrox Mura technology," says Samuel Recine, Director of Sales - Americas and Asia Pacific, Matrox Graphics Inc. "Mura-based video wall processors will be used in diverse market segments ranging from control rooms to board rooms, and from collaboration applications to digital signage applications. Trenton will deliver completely configured systems to integrators, installers, and other channel partners across our entire spectrum of video wall customers."
Trenton TVC4401 key features:
• Computer platform ideal for control rooms, operation centers and other mission critical environments, as well as digital signage and presentation systems that require stable, reliable video wall technology
• Scalable video controller solution maximizes display wall application flexibility
• System motherboard supports up to six Mura MPX display controller boards-for up to 24 high-definition inputs and outputs-from a single, lightweight and rugged system
• Multi-functional Mura MPX boards facilitate video switching, signal conversion, scaling and de-interlacing from a single board
Availability
The Trenton TVC4401 system with Mura MPX display controller boards will be available summer 2011.
Last updated: Apr 7, 2020 at 12:04 pm CDT