Racing enthusiasts will have wireless gaming freedom with the new Wireless Speed Wheel offered exclusively on Xbox 360. With intuitive and approachable controls, the Xbox 360 Wireless Speed Wheel makes it easy for novice and veteran gamers alike to jump in and take off in any driving game for Xbox 360.
Launching in early October, the Wireless Speed Wheel is completely wireless and controlled intuitively with precise steering, standard controller buttons/triggers, and haptic feedback with rumble. The device is compatible with all racing games right out of the box*. The Wireless Speed Wheel will be available for AUD $59.95 RRP1 and will ship to retailers worldwide beginning September 26, 2011. This device combines a fun and immersive driving experience with the biggest racing game of the year, the best rated "Forza Motorsport2."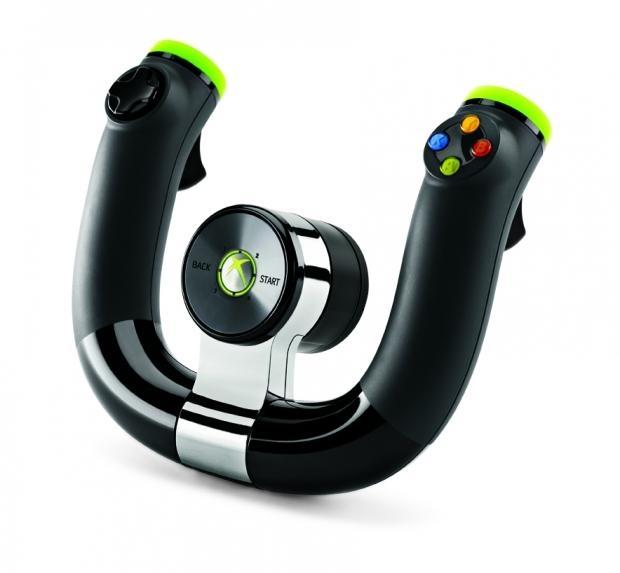 With trigger buttons for gas and brake, combined with a rumble feedback, the Xbox 360 Wireless Speed Wheel provides intuitive standard controller buttons that immerse the driver into the game, whether you like to white knuckle it down the race track with your hands at "10 and 2" or "9 and 3."
The new Xbox 360 Wireless Speed Wheel balances the realism of a wheel with the feel of a controller for greater user edge in game play. It includes buttons for game specific functions including triggers, ABXY and D-pad along with green bands of lights on each handle to provide visual cues when necessary.
For more information on the Wireless Speed Wheel, visit http://www.xbox.com.
*Limited functionality in some games.
# # #
The Xbox 360 Wireless Speed Wheel launches early October, 2011.
About Xbox 360
Xbox 360 is a premier home entertainment and video game system. With the addition of Kinect, Xbox 360 has transformed social gaming and entertainment with a whole new way to play - no controller required. Xbox 360 is also home to some of the best and broadest games as well as a large on-demand library of standard- and high-definition movies, and digital games, all in one place. The entertainment centre of the living room, Xbox 360 blends fantastic content with an online social network of 35 million Xbox LIVE members to create a brilliant entertainment experience that can be shared at home or across the globe. More information about Xbox 360 can be found online at http://www.xbox.com.au.
About Microsoft
Founded in 1975, Microsoft (Nasdaq "MSFT") is the worldwide leader in software, services and solutions that help people and businesses realise their full potential. Xbox 360, the Xbox 360 logo, Xbox LIVE are trademarks of the Microsoft group of companies.
Last updated: Apr 7, 2020 at 12:04 pm CDT