El Monte, CA - June 2, 2011 -
iBUYPOWER
, a leading innovator in gaming PCs, is excited to announce its new laser engraving service. Gamer' s can customize any iBUYPOWER chassis with their favorite name, phrase, quote or artwork - truly personalizing their gaming computer.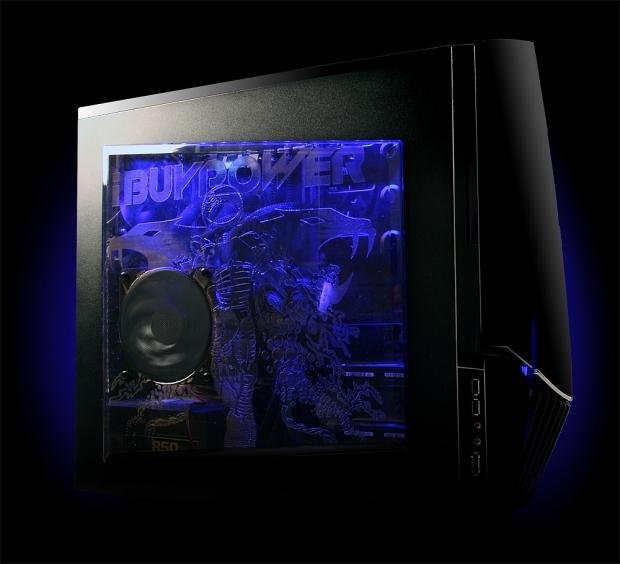 "Whether it's our flame scorched Chimera systems, modern Level 10 rigs, or the new Erebus flagship system, our commitment to building the best gaming commuters possible extends beyond simply incorporating the latest and greatest components." said Darren Su, Vice President of iBUYPOWER. "Our computers look the part and the new engraving service provides our customers with truly personalized gaming systems."
Gamers looking to add a custom graphic can upload a black & white or gray scale image up to 1000 x 1000 pixels or also choose from five unique designs shown below.
Visit http://www.ibuypower.com/info/laser-engraving.aspx for more details and a video of the laser engraver in action.
About iBUYPOWER
iBUYPOWER Computer, an enterprise in association with American Future Technology Corporation (AFT), is one of the largest system builders in the PC gaming industry. Located in Los Angeles County, iBUYPOWER's mission is to provide a complete computing solution to meet the needs of the surrounding community and customers nationwide. Currently, the company's product lines include gaming desktops, gaming notebooks, workstations, media center PCs, peripherals and multimedia products. www.iBUYPOWER.com.
Last updated: Apr 7, 2020 at 12:04 pm CDT