The stylish, slim and light handset will be available through Telstra, Optus and Vodafone
SYDNEY (1st JUNE 2011) - LG Electronics Australia today announced that the sleek LG Optimus Black will be available through Optus, Vodafone and associated retail partners from June 2011, and available through Telstra retailer outlets from early July 2011 with an RRP of $599.
The LG Optimus Black is one of the world's slimmest (9.2mm) and lightest Android smartphones and has recorded more than two million pre-orders in 20 countries since its introduction at Consumer Electronics Show (CES) in January this year.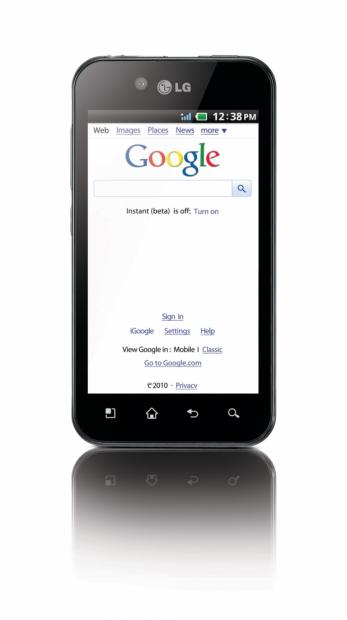 Making a strong visual statement, the LG Optimus Black weighs only 109g and offers sleek lines and smooth edges that improve handheld grip. The handset features a dramatically brighter 4-inch NOVA LCD display (700 nit) and a number of design features such as hidden speaker and microphone to deliver a stunning visual experience.
Given the LG Optimus Black appeals to consumers looking for a very stylish device with high-end capabilities, LG Electronics Australia has partnered with Pedestrian.TV, an online portal providing the latest news from pop culture, music, art and fashion. As part of the broader marketing program this partnership will celebrate the launch of the device and position it with opinion leaders and the highly style conscious segment of the market.
From Monday the 20th to Friday 24th June, Pedestrian.TV (http://www.pedestrian.tv/) will be running their office entirely via the LG Optimus Black in a pop-up office space in Westfield Sydney. During the week they will use the phones capabilities and inspiring design to undertake their daily activities - such as fashion shoots, music gigs, photography exhibitions and interviews with Australian personalities.
"We are excited to introduce this stylish new Android smartphone and expect the LG Optimus Black to play a key role in the mobile market," said Nathan Dunn, General Manager of LG Mobile Communications. "The Optimus Black reflects our core strengths of advanced technology, in both display and design, offering one of the world's brightest screens and slimmest designs in an attractive and smart package."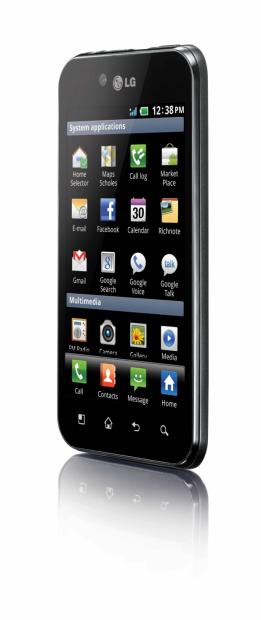 Besides its incredibly slim body, the 4-inch NOVA display provides optimal brightness and readability under any lighting conditions, including bright sunlight where other devices can be difficult to view. Available for the first time in the mobile market, the NOVA display is designed to be one of the brightest, clearest and most readable among mobile phone screens. The crystal-clear display also gives a more natural web browsing experience by displaying truer whites while simultaneously conserving battery consumption.
The LG Optimus Black offers a set of smart features designed for easy and faster access to important apps and content. The LG Optimus Black's user interface (UI 2.0) lets users directly access messages and missed calls from the locked screen with just one single finger swipe. The Gesture UI offers more intuitive commands including shaking and tapping for taking calls, entering camera mode, or enjoying music. The LG Optimus Black also introduces Wi-Fi Direct™[1] for quick high-quality data sharing between devices and includes a ground-breaking 2MP front-facing camera.
All LG Optimus Black features are available on the Android 2.2 (Froyo) platform with Android 2.3 Gingerbread upgrade capability in the future (upgrade timing to be communicated at a later date).
Availability:
The LG Optimus Black will be available through Optus and Vodafone retail outlets from early June and from Telstra in early July.
LG's latest addition to its smartphone line-up will be sold on a range of plans ranging from $29 Cap plans through to $59 cap plans depending on the network provider and retail offer.
For further information, visit http://www.optus.com.au/lgblack
Last updated: Apr 7, 2020 at 12:04 pm CDT