World's Top Gamers Fatal1ty and White-Ra's First Meet Up Only at ASRock COMPUTEX 2011!
May 30, 2011 1:40 AM CDT
"Passion For Innovation"
The global leading motherboard manufacturer ASRock Inc. is going to launch multidimensional motherboard products and the latest HTPC products at COMPUTEX Taipei 2011 from May 31st to June 4th. This year ASRock brings a brand new look to all visitors with the theme of "Passion for Innovation "which indicates ASRock's great endeavor on product development and the strong ambition to lead the market. In addition, the legendary gamer Johnathan Fatal1ty who has won 12 major world champion titles in five different games, and the world's top gamer White-Ra from the StarCraft II are going to meet at ASRock booth located at L317A, TWTC Nangang Hall for the very first time. The rendezvous of two super-star gamers has become the most exciting event of the COMPUTEX 2011 which is expected to draw a lot of attention from the press and the visitors.
ASRock at COMPUTEX 2011: Passion for Innovation
ASRock announces 2011 as the "Branding Year" and introduces four new elements into the brand identity: YOUNG, PASSION, INNOVATION and ECO-FRIENDLY. Compare to other major motherboard makers, ASRock is the youngest brand with a vigorous and brilliant research development team. Because the brand is young, ASRock is more flexible to respond to the market demand instantly with insightful resolution. With "Passion for Innovation," ASRock has continuously developed unique products which outperformed other competitors. Besides, the new grass green color of the corporate identity (CI) indicates ASRock's long-term commitment to the environmental protection. Eco-friendly has been one of the ASRock major policies when it comes to procurement, manufacture and packaging process. In the future, ASRock will take more initiative to promote environmental protection in every aspect and fulfill the corporate social responsibility as well.
12X World Champion Gamer Johnathan Fatal1ty
Johnathan Fatal1ty Wendel is one of the most accomplished, professional PC gamers in the history who have made an unprecedented record with countless champion medals. He was featured in national TV programs on MTV, ESPN, FOX and CBS for his extraordinary achievement. In the beginning of 2011, ASRock cooperated with Johnathan Fatal1ty to develop the first gaming-oriented motherboard Fatal1ty P67 Professional and followed by a global launch tour which successfully made a worldwide splash. Discerning the great demand for the gaming series motherboard, ASRock soon launches Fatal1ty Z68 Professional which is tailor-made for high-end gaming purpose at COMPUTEX. With the powerful Z68 chipset and the Sandy Bridge processor, ASRock Fatal1ty Z68 Professional brings users absolute performance which unlocks all the potential in the severe PC gaming battlefield. Johnathan Fatal1ty will be gaming at ASRock booth with end users to demonstrate the big-league performance. Want to beat the legendary world champion? Don't miss out this great opportunity at ASRock booth!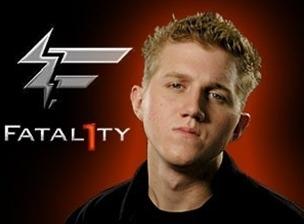 European Champion Gamer from StarCraft II: White-Ra
White-Ra is a one of the best professional player from Ukraine; majorly play Brood War and Starcraft II. StarCraft series is the most popular PC game in the world. With more than 11 million copies sold worldwide as of February 2009, StarCraft series is one of the best-selling games for the personal computer which has created an array of star gamers.
White-Ra played Protoss in Brood War and continued to play Protoss in Starcraft II. White-Ra played Brood War for several years and is considered a veteran in the Brood War community. With many notable achievements over the course of his Brood War career such as multiple WCG Ukraine 1st places and 1st place in The Highlander, White-Ra has become a legend and a favorite among the Brood War community. Shortly after Starcraft II's release, White-Ra continued his lead from Brood War and has kept the champion title on European server since then. He is considered as the major threat from Europe from those top Asian gamers' perspectives. Since the second quarter of 2011, ASRock has become the official sponsor of White-Ra. Visitors who come to ASRock booth at COMPUTEX will be granted an opportunity to challenge the world's top gamer White-Ra.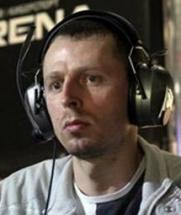 The Fantastic Gaming Show only at ASRock COMPUTEX
ASRock is going to kick off COMPUTEX 2011 with fantastic gaming show which unprecedentedly features two world's top gamers from May 31st to June 4th five days in a row. Fatal1ty and White-Ra will play classic game "Quake Live" and the most popular game "StarCraft II" with end users respectively during the period. The professional gaming broadcaster Beta will live the game on the site. Come visit ASRock booth at L317A, 4F, TWTC Nangang Hall. Don't miss out the precious opportunities to meet the world's top gamers!
For more COMPUTEX information, please visit: http://www.asrock.com/news/show/computex2011/index.asp?c=Events
Last updated: Apr 7, 2020 at 12:04 pm CDT
PRICING: You can find products similar to this one for sale below.

United States: Find other tech and computer products like this over at Amazon.com

United Kingdom: Find other tech and computer products like this over at Amazon.co.uk

Australia: Find other tech and computer products like this over at Amazon.com.au

Canada: Find other tech and computer products like this over at Amazon.ca

Deutschland: Finde andere Technik- und Computerprodukte wie dieses auf Amazon.de
Related Tags