TUL Corporation, a leading manufacturer of AMD graphics cards, today introduces a passive cooling solution into the HD6800 family: the PowerColor SCS3 HD6850. While running passively, the PowerColor SCS3 HD6850 maintains the high performed specifications with core engine of 775MHz, 1000 MHz memory speed; with up to 1.48 teraFLOPs of computing power, easily accelerates the gaming rig and delivers extreme gaming performance.
The PowerColor SCS3 HD6850 features an effective passive cooling solution; with 62 piece of L shape heat sink which enlarge the heat dissipation surface areas, the excessive heat can easily being dissipated through 5 piece high performance heat pipes; furthermore, it's equipped with cooling plate fully covers memory and PCB, ensures every key components to stay cool in a quite setting.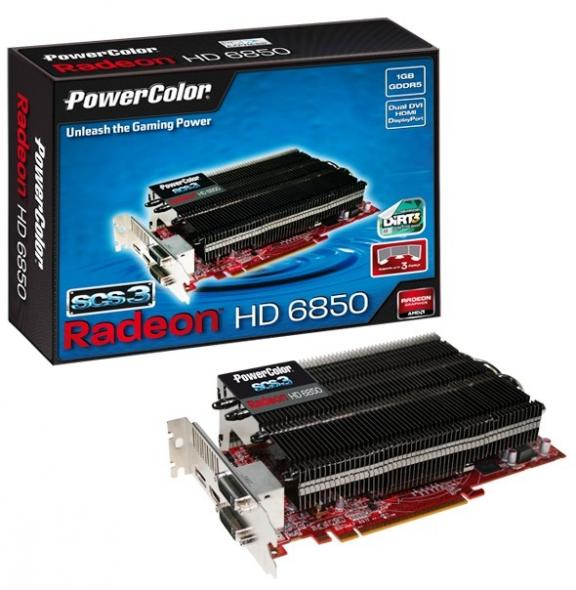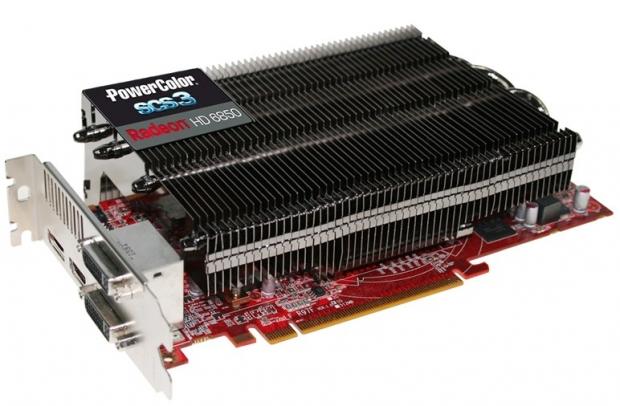 Also, the latest solution utilizes "Gold Power Kit" which is composed of the select components: Shielded Alloy Choke, solid capacitor and 3+1 phases power design, allows the stable and efficient overclocking entertaining experience.
PowerColor SCS3 HD6850 supports the latest Microsoft DirectX 11 technology and HD3D technology, providing intense gaming performance and unrivalled image quality with stunning 3D visual effects. It's also compatible with AMD Eyefinity technology, maximizing your field of view up to three displays, enables a vivid gaming experience like never before.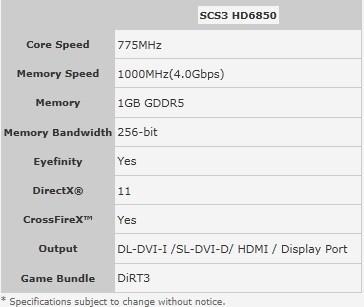 Last updated: Apr 7, 2020 at 12:04 pm CDT