Silicon Power Introduces New Color to its USB3.0 PHD Stream S10~ Now Showcased in Radiant Orange
March 29th, 2011, Taipei, Taiwan ~ How one can make a portable hard drive more fashionable, stylish and stand out from the rest? The world leading flash manufacturer Silicon Power understands users' desire to have a trendy portable hard drive and specially for this Silicon Power have released a super horsepower 2.5 inch USB3.0 interfaced Stream S10 radiant orange. The Stream S10's radiant orange color distinguishes itself from the dull color crowd and gives users a vivid and refreshing choice in storage devices.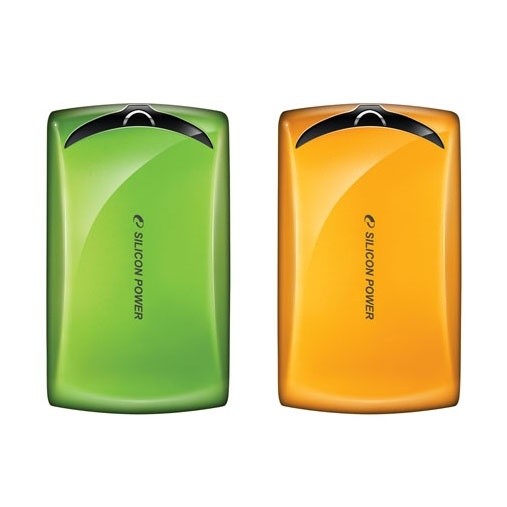 The ultra-streamline Stream S10 utilizes USB3.0 interface as its high performance engine, boasting a maximum transfer bandwidth of 5 Gb/sec. Coupled with weight reduction technology, it weighs only 145 g (30% lighter than other brand products in the same class). Its design allows it to dash through data transfer super highways. The curvaceous streamline looks and eye catching radiant color satisfy the strongest desires of young group who have a taste for boutique and seek individuality.
Apart from its supreme performance and flashy looks, Stream S10 has sports car like LED light status indicator. It also allows users to download SP Widget that provides seven major backup and safety protection. There is also a 60-day trial Norton Antivirus for you to download that is practical for modern day PC users. Wherever it goes, Silicon Power Stream S10 is a head turning storage drive that is easy to carry and has an enormous storage space; it is more than just a portable storage, it is the "Art of Technology"!
Features
-USB 3.0 Super Speed (High transferring rate up to 5 Gb/sec)
-Simple curvaceous design
-Artistry paint treatment, fingerprint free
-Slim, light and easy to carry
-LED indicates power on and data access
-SP Widget free download software features seven main functions to maximize your SP Portable Hard Drive
-Bundles with carrying bag
-Color: Green/ Orange
-Patent Information: patent pending
Specification
-Dimensions: 134.2 x 78.8 x 17.7 mm
-Weight: 145g
-Standard Compliance:USB 3.0 (Backwards compatible with USB2.0)
-Data Transfer Rates: Max. 5 Gb/s (USB 3.0 Mode)
Max. 480 Mb/s (USB 2.0 Mode)
-Power Supply:DC 5V (Power supplied through USB)
-Support OS: Windows 7, Windows Vista, Windows XP, Windows 2000, MacOS 10.3X above, Linux 2.6 31 above
-Operating Temperature:5?~ 55?
-Storage Temperature:-40?~ 70?
-Capacity: 320GB(Green), 500GB, 640GB, 750GB
-Three-year warranty

Last updated: Aug 9, 2020 at 12:18 am CDT