-- GIGABYTE Announces 3TB+ Unlock Utility -
-- Enables 32bit Systems without Hybrid EFI Technology to Utilize Unallocated Space on New 3TB+ HDDs --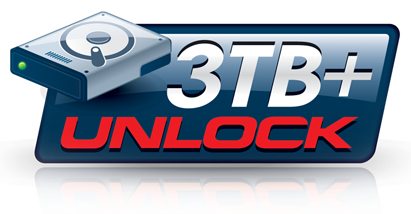 City of Industry, California, USA March 28, 2011 - GIGABYTE TECHNOLOGY Co., Ltd, a leading manufacturer of motherboards, graphics cards and computing hardware solutions today officially announced the availability of the 3TB+ Unlock Utility that allows GIGABYTE motherboards without Hybrid EFI Technology to recognize and use unallocated space on new 3TB and larger hard disc drives (HDDs). The utility is freely available from the utilities page of the official GIGABYTE website: http://www.gigabyte.us/support-downloads/Utility.aspx
GIGABYTE 3TB+ Unlock optimizes HDD storage space by allowing the user to create a virtual drive with space that exceeds 2048GB, the maximum amount of storage recognized by 32bit versions of operating systems such as Windows XP. The virtual drives are limited to 2048GB, and the user can create up to 128 partitions, as long as there is additional unallocated space on the HDD. 3TB+ Unlock supports both GPT (GUID Partition Table) and MBR (Master Boot Record) partition styles, however with MBR the number of partitions are limited to 8.
3TB+ Unlock currently supports new high-end motherboard models based on the Intel® X58, Intel® 6 series and AMD 8 series chipsets, and is in the process of being ported to older chipset models so that it will support all motherboards that are currently shipping.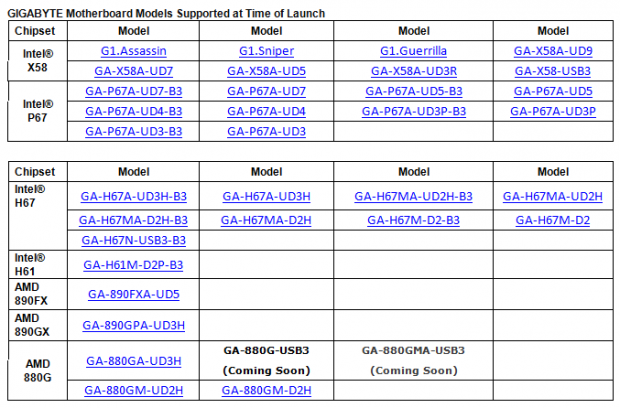 For more information about
GIGABYTE 3TB+ Unlock
and other exciting GIGABYTE motherboard technologies, please visit the
official GIGABYTE website
and the
GIGABYTE Tech Daily Blog
.
Last updated: Apr 7, 2020 at 12:04 pm CDT