AMD Fusion APUs and AMD Radeon Graphics Cards Accelerate Internet Explorer 9 Powering Immersive, Next-Generation Web Experiences
Mar 16, 2011 1:08 AM CDT
AMD Fusion APUs and AMD Radeon Graphics Cards Accelerate Internet Explorer 9 Powering Immersive, Next-Generation Web Experiences

AMD's unrivaled APUs and discrete graphics technologies work in parallel with Internet Explorer 9 to unlock the full potential of the PC
AUSTIN, Texas -3/14/2011
Today at SXSW Interactive, AMD (NYSE: AMD) announced that the new Internet Explorer 9 from Microsoft is accelerated by the AMD Fusion Family of Accelerated Processing Units (APUs) and AMD Radeon graphics cards, helping to deliver the next-generation Web to consumers. AMD Fusion APU based-systems make browsing fast and more like a desktop application experience with exceptional speed of response, vivid graphics and outstanding animation quality.1 The public version of Internet Explorer 9 is available for download from Microsoft now.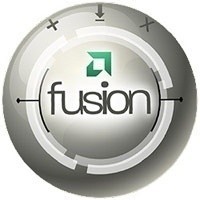 "You've heard of the 'best of the best', and by combining Internet Explorer 9 with AMD's incredible computing platforms, we're effectively delivering the 'best of the next," said John Taylor, director of Client Product and Software Marketing, AMD. "Better applications, video playback, gaming and general Web page interactivity will define the next-generation web experience. Through combining our award-winning AMD Radeon graphics cards, or AMD Fusion APUs with DirectX11-capable graphics, with Internet Explorer 9 we're helping users to unlock the full potential of their PC."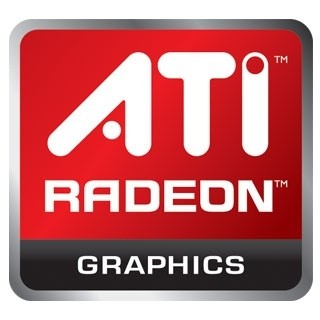 "For far too long the web we all enjoy has been relegated to second class status. Compared to the rich, dynamic, and fast experiences we get with native apps, the web today is relatively flat. That changes with Internet Explorer 9," said Ryan Gavin, senior director of Internet Explorer, Microsoft. "A fully hardware accelerated browser, taking advantage of Windows and the latest in PC hardware innovations such as the AMD Fusion Family of APUs and discrete HD graphics solutions, means the web as we know it is about to change. GPU-powered HTML5 in Internet Explorer 9 with AMD Fusion chip technology means web developers have the ability to create fast, immersive and increasingly beautiful web experiences."
AMD-Powered Web Experience
AMD graphics technology combines unique features with incredible performance that results in the best possible experience. AMD addresses every segment of the PC market through AMD CPUs, world-class discrete graphics, and a wide range of PC platforms powered by innovative AMD Fusion APUs.
Because AMD Fusion APUs are designed to enable an HD 2.0 experience and unsurpassed quality in online video and entertainment without sacrificing battery life, PCs powered by APUs are ideal for web browsing with Internet Explorer 9.
Internet Explorer 9 is the latest application to take advantage of AMD's advanced GPU compute technology. A host of multimedia, gaming, and productivity applications also deliver immersive computing experiences and vivid visual entertainment with the help of AMD's superior graphics.
Last updated: Apr 7, 2020 at 12:04 pm CDT
PRICING: You can find products similar to this one for sale below.

United States: Find other tech and computer products like this over at Amazon.com

United Kingdom: Find other tech and computer products like this over at Amazon.co.uk

Australia: Find other tech and computer products like this over at Amazon.com.au

Canada: Find other tech and computer products like this over at Amazon.ca

Deutschland: Finde andere Technik- und Computerprodukte wie dieses auf Amazon.de
Related Tags