-- GIGABYTE Showcases Newly Redesigned 6 Series Motherboards featuring Intel® B3 Stepping Chipsets -
-- Also Unveils Highly Anticipated X58A-OC Motherboard Designed By and Geared for Extreme Overclockers --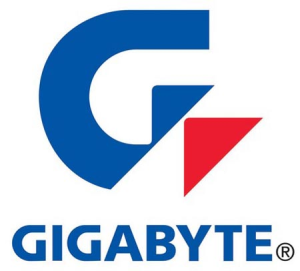 City of Industry, California, March 1, 2011 - GIGABYTE TECHNOLOGY Co., Ltd, a leading manufacturer of motherboards, graphics cards and computing hardware solutions is exited to show the world their newly redesigned 6 series motherboards featuring Intel's new B3 stepping chipsets, as well as offering a sneak peek at GIGABYTE's latest extreme overclocking motherboard, the X58A-OC. Also on showcase this year is the newly launched G1-Killer Gaming motherboard series as well as GIGABYTE's AMD offerings including the new revision 800 series motherboards which offer support for AMD's upcoming AM3+ socket CPUs, not to mention the GA-E350N-USB3, GIGABYTE's first Mini-ITX motherboard for the AMD platform.
Intel Platform
On the Intel platform, GIGABYTE is demoing their latest generation motherboards for the new 2nd generation Intel® Core™ processors (aka Sandy Bridge) which feature Intel's new B3 stepping 6 series chipset. Currently shipping in the market, these new motherboards address the SATA 2.0 issues experienced with the B2 stepping chipsets and deliver a host of cutting-edge features including an industry-leading 24 phase power design, an Intel® approved Intersil VRD 12 (Voltage Regulator Down) compliant PWM controller, Dual CPU Power, Driver MOSFETs (the new addition to GIGABYTE's signature Ultra Durable™ 3 features), proprietary DualBIOS™ 3TB+ HDD Support (Hybrid EFI Technology), 10 USB 3.0 ports (total of 18 USB ports with 8 USB 2.0), 3-Way SLI™/CrossFireX™ support, 3x USB Power, On/Off Charge and more...
GIGABYTE will also be providing CeBIT guests a world exclusive sneak peek at the upcoming X58A-OC motherboard which was designed in part by world renowned overclocker HiCookie for extreme overclocking enthusiasts. Featuring a host of features designed to shatter current world overclocking records while leaving off the features overclockers don't need, this is GIGABYTE's most unique motherboard to date.
GIGABYTE is also showing live demos of their latest line of dedicated gaming motherboards designated the G1-Killer series, consisting of the G1.Assassin, G1.Sniper and G1.Guerrilla. Based on the Intel® X58 chipset and featuring several state-of-the-art onboard solutions from industry heavy hitters such as Creative and Bigfoot Networks, together with a range of new and exclusive GIGABYTE features, the GIGABYTE G1-Killer series motherboards are equipped to let gamers unleash total mass gaming destruction!
AMD Platform
On the AMD side, GIGABYTE presents their newly revised 800 series motherboards powered by the AMD 890FX, 870 and 880G chipsets which offer support for AMD's soon to be released AM3+ socket CPUs. The GIGABYTE 800 series motherboards provide native SATA 6G data storage and transfer via the SB850 chipset as well as enhanced graphics performance with ATI CrossFireX™/Hybrid CrossFireX™ support. GIGABYTE's AMD 800 series also allows users to easily unleash their system's hidden monster performance with GIGABYTE's innovative Auto Unlock technology.
Also on display will be GIGABYTE's first ever Mini-ITX form factor motherboard for the AMD platform called the GA-E350N-USB3. The new addition to GIGABYTE's small form factor HTPC motherboard range features AMD Fusion™ Technology with DirectX® 11, SuperSpeed USB (USB 3.0), SATA 6Gbps, an HDMI interface, as well as a host of unique high-end GIGABYTE features such as Ultra Durable™ 3, 3x USB Power and On/Off Charge for quick charging iPad, iPhone and iPod Touch devices.
Be sure to visit GIGABYTE at CeBIT 2011, Hall 15, Booth D20 from March 1st through March 5th.
For regular updates about these and other exciting GIGABYTE motherboards please visit the
GIGABYTE Tech Daily Blog
or the official GIGABYTE website.
Last updated: Apr 7, 2020 at 12:04 pm CDT