Tt eSPORTS counts down with gaming fans for the 2011 Taipei Game Show (TGS)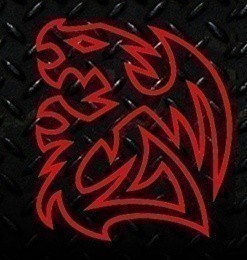 The 2011 Taipei Game Show (TGS) will take place on February 18th-22nd inside the Taipei World Trade Center, Hall #1. This event is the largest games expo in all of Asia and will be attended by online PC games, online software, local game developers and all international and local gaming enthusiasts. It's an event that cannot be missed and with it taking place in Taiwan, it is a focal point as all eyes are on the Asia Pacific region. During this time, the event will attract over hundreds of thousands of visitors and Tt eSPORTS is excited to be a part of this
Tt eSPORTS has joined with TGS this year as a main product sponsor, working closely with TGS. Through this event, gaming fans can come together and truly experience the 'gaming culture' that Tt eSPORTS wants to create. The director of this brand, Tony Liu states that "Tt eSPORTS close relationship with gaming manufacturers and players are committed to creating an unparalleled gaming experience. Through these kinds of gaming events, it allows more players to enjoy both the product and entertainment aspect of this amazing product." Also Tt eSPORTS have partnered up with Blizzard to once again give you the ultimate gaming experience!
To celebrate the partnership, Tt eSPORTS and Blizzard will be holding a competition, called" StarCraft II: Tt eSPORTS Invitational Cup", at the Taiwan Gaming Show on the 18th and 20th of February. This competition consists of 64 players battling in our awesome battle station. Come check it out and tell your friends! Not only do the gamers get to test drive Tt eSPORTS gear in the heat of StarCraft II matches, the winners will score some awesome prizes to make their victory that much sweeter.
1st place wins 10,000NTD, 2nd 6,000NTD and 3rd receives 3,000NTD cash. To sweeten the deal, places first to third take away a full set of Tt eSPORTS gear.
Time: 2011/02/18~02/22
Location: Taipei World Trade Center, Hall #1
Booth No.: 309p
For more information, please visit: http://www.ttesports.com/index.aspx
About Tt eSPORTS
Thermaltake is a well known brand for gaming & DIY in Case, Cooler, and PSU for years. Due to the constant requests for keyboards and mice from gamers and end users, Thermaltake decided to create a series of gaming keyboards, mice, and headsets with the Tt eSPORTS brand. By using Tt eSPORTS, we want to extend our product lines into the gaming industry, and provide more ''personalized gaming'' gears to gamers and enthusiasts worldwide. With years of experience in gaming industry, Tt eSPORTS is committed to bring the most personalized and the highest quality weapons for the most competitive cyber battles. For more information, please visit www.ttesports.com.
Last updated: Apr 7, 2020 at 12:03 pm CDT