USB-IF Advances SuperSpeed USB Ecosystem with Latest Product Certifications
Award-winning companies and devices demonstrate growing SuperSpeed USB adoption
LAS VEGAS - January 4, 2011 - The USB Implementers Forum (USB-IF) today announced the growth of the SuperSpeed USB (USB 3.0) ecosystem with the latest wave of certified devices. The number of certified products increased tenfold in the past year to 165, delivering advanced interface capabilities to consumers worldwide. Among the certified devices are new products from award-winning companies including DisplayLink and Fresco Logic.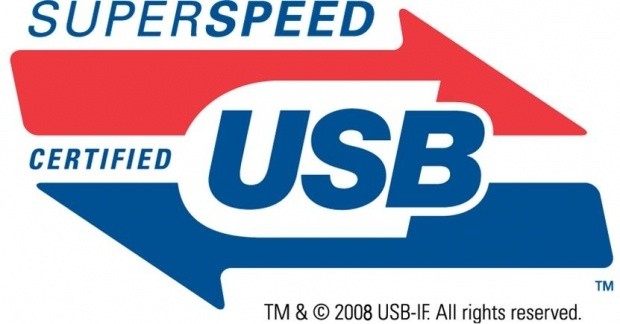 "Demand for the next-generation of the USB interface has created a groundswell in certified devices, driving down cost and creating a highly competitive ecosystem," said Jeff Ravencraft, USB-IF President & COO. "Consumers look for speed and ease-of-use with device connectivity, and SuperSpeed USB meets these expectations today."
Several SuperSpeed USB products and developers have been recognized recently for their innovation and engineering excellence. Recipients include:
• DisplayLink's SuperSpeed USB chip platform, Best of CES Innovations 2011 Design and Engineering Award Honoree
• Fresco Logic, EE Times' "Silicon 60" List of Emerging Startups
• Synopsys DesignWare SuperSpeed USB 3.0 IP, EDN Innovation Awards
• Western Digital Technologies, Inc. My Book 3.0, Mir PC Technical Innovation Award
"With 165 certified devices currently available, SuperSpeed USB represents a competitive market with expanded options available to consumers," said Brian O'Rourke, In-Stat Principal Analyst. "SuperSpeed USB has witnessed remarkable industry advancement due to the performance enhancements it offers consumers and manufacturers alike. We look forward to seeing what the next 12 months will bring."
To learn more about SuperSpeed USB technology or how to become a USB-IF member, please visit http://www.usb.org.
About SuperSpeed USB
SuperSpeed USB brings significant performance enhancements to the ubiquitous USB standard, while remaining compatible with the billions of USB enabled devices currently deployed in the market. SuperSpeed USB will deliver up to 10x the data transfer rate of Hi-Speed USB, as well as improved power efficiency. The USB 3.0 specification was developed by the USB 3.0 Promoter Group which consists of Hewlett-Packard Company, Intel Corporation, Microsoft Corporation, Renesas Electronics, ST-Ericsson and Texas Instruments.
Last updated: Apr 7, 2020 at 12:03 pm CDT