New video cables with hard-to-find lengths offer greater flexibility for building technology solutions
StarTech.com's new lineup of A/V cables allows for more cost-effective and efficient connections of HDMI, DisplayPort, VGA and DVI devices,
Northampton, UK - Dec 15th, 2010 - StarTech.com, a leading manufacturer of hard-to-find connectivity and technology parts is proud to announce the launch of a new line of video cables with unique lengths. These cables are custom-designed for devices that support high-resolution and high-definition performance (DisplayPort, HDMI, VGA, DVI) and work perfectly with video splitters and switches.
While cables for DVI and DisplayPort devices are offered at connection ranges from 1 to 50 feet, HDMI cables are available at lengths up to 80 feet, with VGA cables reaching up to 100 feet while maintaining full quality and signal integrity. Many cables also feature specialized, angled connector ends that allow for connections in tight spaces while preventing cable strain.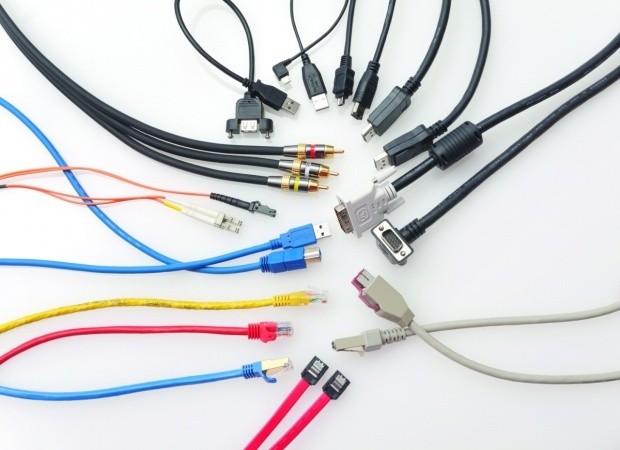 Keith Rodrigues, Senior Product Manager for StarTech.com noted "The special design of these cables is a perfect example of StarTech.com's commitment to providing our customers with an unmatched selection of hard-to-find connectivity solutions. While many other companies only offer a few options of cable lengths, our customers are able to get the exact type of cable they want in the exact length they need it. The benefits are not only price but also efficiency, as they don't pay for extra cable length they don't need, or have to deal with unnecessary clutter. The cables also carry a lifetime performance guarantee, which ensures that customers get the quality and reliability they need to build first class solutions."
Video Cables available in unique lengths include:
VGA Cables: 13 lengths available (1,3,6,10,15,20,25,30,35,50,55,75 and 100 foot lengths)
HDMI Cables: 13 lengths available (1,3,6,10,15,20,25,30,35,40,45,50 and 80 foot lengths)
DVI Cables: 10 lengths available (1,3,6,10,15,20,25,30,40 and 50 foot lengths)
DisplayPort Cables: 10 lengths available (1,3,6,10,15,20,25,30,35,50 foot lengths)
To find more information about StarTech.com's full line of hard-to-find cables visit the cable section of StarTech.com's website at www.startech.com or use the ConXit Connection Wizard which can be found at www.startech.com/conxit.
They are available directly from StarTech.com as well as from distribution partners Dabs.com, Misco.co.uk, Insight and Amazon.co.uk, and are distributed by Ingram Micro and ENTA.
For more information about this announcement, please contact Andrew Stephen at 1-800-265-1844 ext. 1248 or astephen@startech.com.
About StarTech.com
StarTech.com is an ISO 9001:2008 Registered Manufacturer of hard-to find connectivity and technology parts including A/V products, computer parts, cables and server management solutions. Founded in 1985, StarTech.com has locations in the United States, Canada, Europe and Taiwan, servicing a worldwide market.
Last updated: Apr 7, 2020 at 12:03 pm CDT