Three and Opera introduce faster, more efficient mobile browsing
Oslo, Norway and London, UK - December 13, 2010
From today Three's customers have a great new way to experience the Web on their phones, following a deal with the makers of the Opera Mini web browser.
Three's customers are just a download away from getting Opera Mini installed on their mobile phones, with the software now available on Three's portal. There is no fee for the application.
With the Opera Mini browser, Three's customers can surf the same webpages as on a PC and save up to 90 percent of the data they would otherwise use, as the Opera Mini browser compresses pages before sending them through to phones.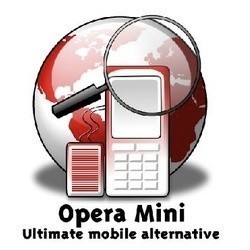 Customers with older phones will find the Opera Mini browser especially useful, and with support for more than 3000 mobile phones of all sorts, there is a good chance Opera Mini can take your old mobile into the web future. This will mean faster surfing and more efficient data use.
"We want to bring the benefits of a great mobile Internet experience to all handsets, whether smartphones or not," said Charlotte Blanchard, Three UK's Director of Products and Services. "Opera Mini helps us extend that experience to an even greater range of devices."
"We are excited to join forces with Three to make sure even more people get online with their mobile phones and make use of the full Web even on the go," said Dag Olav Norem, VP of Mobile Products, Opera Software.
About Three UK
Three is a communications company focused on bringing the benefits of the Internet to mobile communications. We offer attractive pricing and give our customers the widest choice of ways to stay connected at home or abroad. To do this we've built the UK's biggest high-speed mobile broadband network. Three UK is a member of the HWL group of 3G companies, which include 3G operations in Austria, Denmark, Hong Kong, Ireland, Italy, Macau and Sweden.
About Opera Software ASA
Opera Software ASA has redefined web browsing for PCs, mobile phones and other networked devices. Opera's cross-platform web-browser technology is renowned for its performance, standards compliance and small size, while giving users a faster, safer and more dynamic online experience. Opera Software is headquartered in Oslo, Norway, with offices around the world. The company is listed on the Oslo Stock Exchange under the ticker symbol OPERA. Learn more about Opera at http://www.opera.com/.
Last updated: Apr 7, 2020 at 12:03 pm CDT