Lian Li Announces New Tyr PC-X500FX Chassis
Lian Li Industrial Co. Ltd. maker of high-end all-aluminum computer chassis since 1983, is pleased to release the Tyr PC-X500FX computer case. An upgrade to Lian Li's Tyr PC-X500 released in 2008, the new chassis is a direct result of Lian Li's commitment to listening and giving consumers what they want.
In there review of the 2008 release OverClock3D.net said "This chassis is crying out for a windowed side panel to show all the goodness off." Lian Li couldn't have agreed more and have added a side panel window to the Tyr PC-X500FX to show off its all-black, anodized aluminum interior. Reviewers called for more HDD room and they got it: The new case has tool-less, rubber suspension mounts for six 3.5" internal HDDs, as well as one internal 2.5" HDD. Two tool-less, external 5.25" ODD bays can be placed on either the right or left side panel, giving users the flexibility to place the PC-X500FX in virtually any location they want. There are eight, tool-less PCI expansion slots, room for graphics cards up to 315mm long, and the ability to mount ATX, Micro-ATX, or Mini-ITX motherboards onto the motherboard tray. The tool-less PSU holder has been moved to the bottom of the chassis, right above a ventilation hole covered by a dust filter, to improve the thermal design of the PC-X500FX. There is 215mm of space available, or, with an expansion rack, 280mm for long PSUs.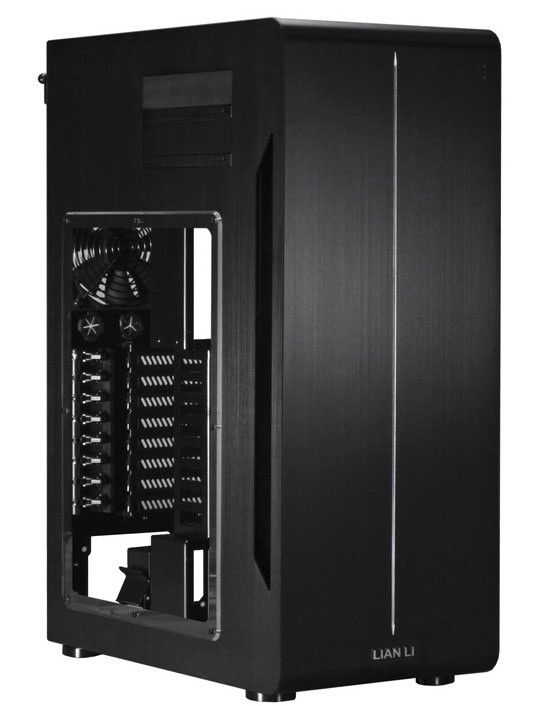 Superior Cooling
Three, LED lit, 140mm air-intake fans are located behind a washable, dust filter on the front panel. On the back panel, two 120mm fans remove hot air from the chassis' interior, ensuring hardware is never in danger of being damaged. For users who prefer, two rubber-ringed holes on the back panel can be used to mount a liquid cooling system. An easy-to-access, three-speed fan control-switch is located on the back panel as well. On the top panel there are four USB 3.0 ports, one e-SATA port, and HD audio ports, along with the On/Off LED switch.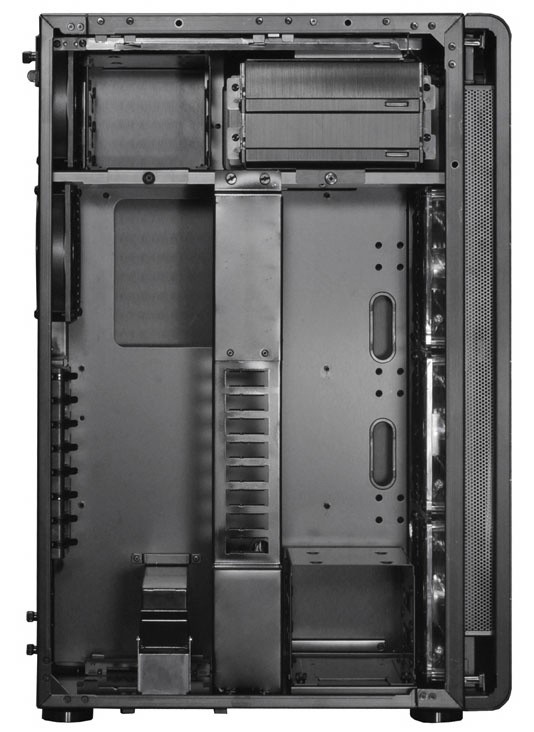 The 2008 release "oozes style" according to OverClock3D.net's review. Lian Li, staying true to the stylish and simple tool-less design while improving capabilities, is confident that the new Tyr PC-X500FX does the same, only better.
Traditional Durability
The essence of Lian Li is the craftsmanship of the engineering. Intrinsic to the workmanship and quality of Lian Li's products is their customization capabilities, which include a whole host of optional extras that can be added to an already feature rich product.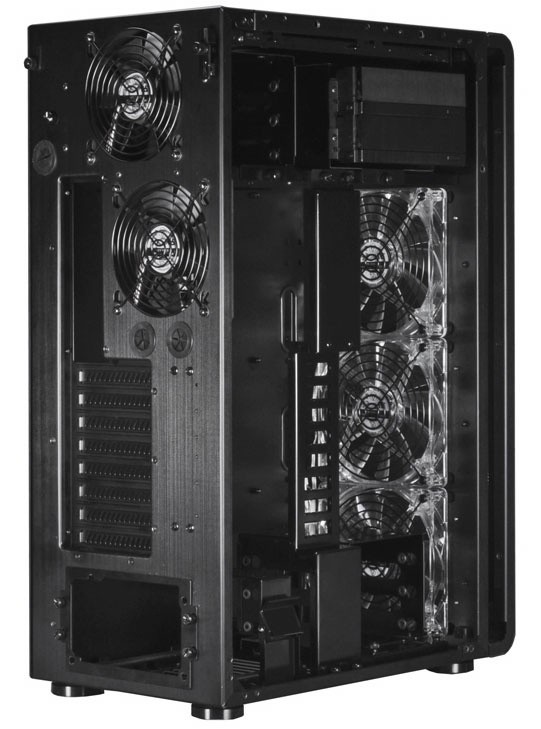 For more details, visit the
product page
.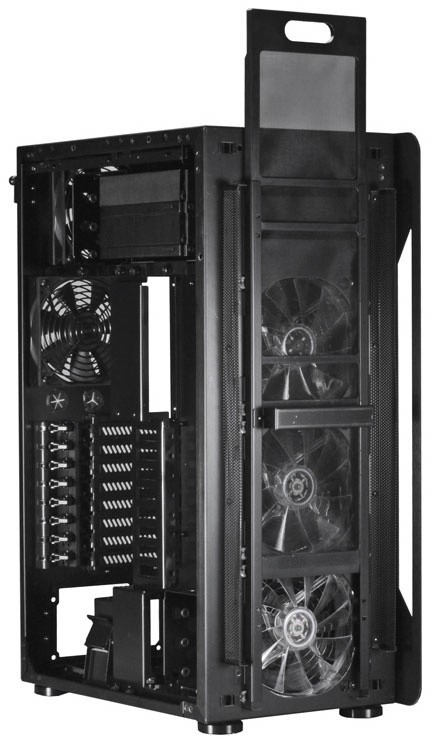 Product Highlights
• Supports ATX, Micro-ATX, and Mini-ITX motherboards
• Accepts graphics cards up to 315mm long
• Six tool-less HDD mounting racks
• Four USB 3.0 multimedia I/O ports & one e-SATA/HD audio port
• Fan control-switch on the back panel
• Three 140mm LED lit front-panel fans & two 120mm back-panel fans
• Transparent side window
• Availability: Arriving at local distributors end of December
• MSRP : US$499+local VAT (VAT not included); only black color is available
Last updated: Aug 2, 2020 at 12:18 am CDT