Noctua extends free mounting kit offer and confirms LGA1155 compatibility
Vienna, November 30th 2010 - Noctua today announced that owners of older Noctua CPU coolers who wish to upgrade to the upcoming LGA1155 socket will be able to obtain the appropriate NM-I3 SecuFirm2™ mounting kit free of charge. Recent models such as the NH-C14, NH-D14 or NH-U12P SE2 already include the NM-I3 mounting kit and are fully compatible with
LGA1155 out of the box.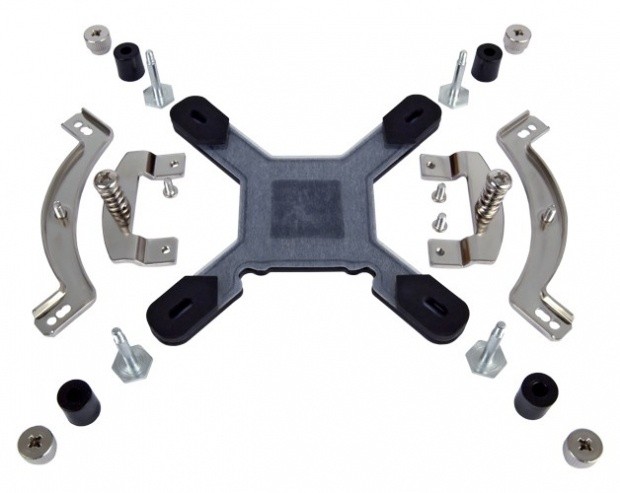 "We're determined to provide the best possible support to our customers and we've sent many thousands of NM-I3 mounting kits free of charge to users who wanted to upgrade to LGA1156", says Mag. Roland Mossig, Noctua CEO. "With Sandy Bridge just around the corner, we're pleased to announce that we'll extend this offer for LGA1155 users. Everyone owning an older Noctua heatsink that doesn't support LGA 115x out of the box will be able to upgrade to the new socket free of charge!"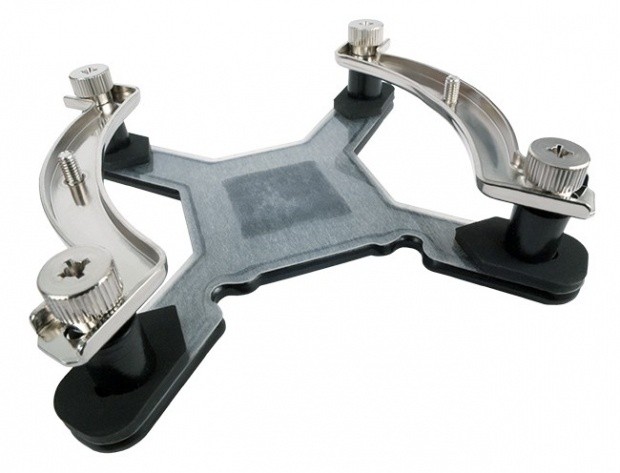 Due to the spacing of the mounting holes being identical on LGA1155 and LGA1156, Noctua's NM-I3 SecuFirm2™ mounting kit for LGA1156 also supports Intel's upcoming 'Sandy Bridge' platform. The following Noctua coolers already include the NM-I3 SecuFirm2™ mounting system for LGA1156 and can thus be used on LGA1155 mainboards without any upgrades or modifications: NH-C14, NH-D14, NH-C12P SE14, NH-U12P SE2, NH-U9B SE2.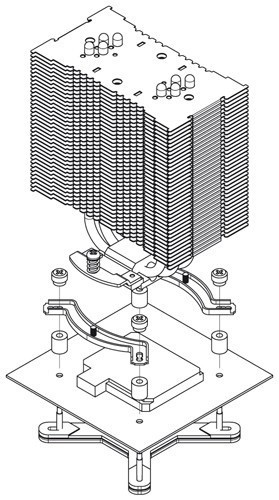 Users of older Noctua models that don't include the SecuFirm2™ mounting system for LGA1156/1155 can obtain the NM-I3 kit free of charge on Noctua's website in order to make their heatsinks compatible with the new socket. A proof of purchase (photo, scan or screenshot of the invoice) of both a Noctua CPU cooler and either a socket 1155 mainboard or socket 1155 CPU are required. The NM-I3 mounting kit is compatible with all Noctua retail coolers since 2005 and is also available in stores at a low service charge.
Press-Release:
http://www.noctua.at/main.php?show=news_list&news_id=62&setlng=en
NM-I3 Mounting-Kit:
http://www.noctua.at/main.php?show=productview&products_id=30&setlng=en
Photos:
http://www.noctua.at/inc/imageviewer.php?item=30&pnr=0
About Noctua
Designed in Austria, Noctua's premium cooling components are internationally renowned for their superb quietness, exceptional performance and thoroughgoing quality. Having received more than 1000 awards and recommendations from leading hardware websites and magazines, Noctua's fans and heatsinks are chosen by more than a hundred thousand satisfied customers around the globe.
Last updated: Apr 7, 2020 at 12:03 pm CDT