WD Adds Variety of New Features to Its WD TV(R) Live(TM) Plus and WD TV Live Media Players
LAKE FOREST, Calif., Nov. 23, 2010 /PRNewswire via COMTEX/ --
Western Digital(R) (NYSE: WDC), the world's leader in external storage solutions, today announced the addition of several entertainment and social sites to the popular WD TV(R) media player family. WD TV Live(TM) (photo) and WD TV Live Plus media player (photo) customers will now be able to connect with their friends and family through Facebook(R) - including uploading photos and videos, sharing their status, viewing their wall and getting the latest updates from their News Feed - among other entertainment choices, all from their HDTV. Meanwhile, WD TV Live Plus media player customers in the U.S. can now instantly rent or purchase the newest movie releases the same day they become available on DVD and Blu-ray Disc(TM) through the Blockbuster(R) On Demand service.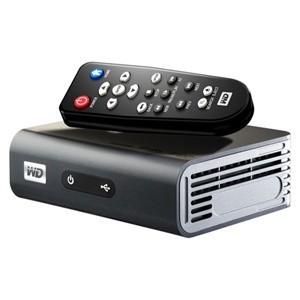 In addition, new features for the WD TV Live and WD TV Live Plus media players include:
• Deezer(TM): a personalized on-demand music service for listening to 7 million tracks anytime, anywhere and one of the most popular Internet and mobile music offerings in Europe;
• Flingo(R): free Internet television from leading studios, TV networks, and video websites;
• AccuWeather.com(R): a worldwide weather forecasting service; and,
• USB wireless keyboard support: use any popular wireless keyboard with USB dongle to easily update Facebook status and conduct YouTube(R) searches.
"The WD TV family of media players lets our customers enjoy all of their personal media plus the best of the Internet on the biggest screen in the house," said Brian Miller, director of business development for WD. "We listen to our user community and integrate their feedback to continuously improve the experience with our products. That includes working with our content partners to curate the best set of Internet services to meet customers' needs."
For more information on the WD TV Live and WD TV Live Plus media players, please visit the
WD TV media player family website
.
Price and Availability
The WD TV Live media player is available worldwide, and the WD TV Live Plus media player is available in the U.S. and Canada (1). Products can be purchased at select U.S. and Canadian retailers and online at wdstore.com. MSRP for the WD TV Live and WD TV Live Plus media players is $129.99 USD.
About WD
WD, one of the storage industry's pioneers and long-time leaders, provides products and services for people and organizations that collect, manage and use digital information. The company designs and produces reliable, high-performance hard drives and solid state drives that keep users' data accessible and secure from loss. Its advanced technologies are configured into applications for client and enterprise computing, embedded systems and consumer electronics, as well as its own consumer storage and media products.
Last updated: Apr 7, 2020 at 12:03 pm CDT