Intel Adds More Storage Customers, Fueled by Intel® Xeon® Processor Innovation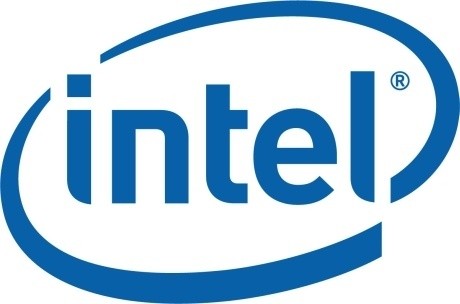 NEWS HIGHLIGHTS

• Customers include Hitachi*, IBM*, NetApp*, Oracle* and PROMISE Technology* in the past 3 months.
• Intel continues to innovate, add advanced storage products to market.
SANTA CLARA, Calif., Nov. 18, 2010 - Intel Corporation's storage division has recently added new major wins with five storage vendors, illustrating the company's momentum around developing advanced integrated storage features and capabilities.
Since Intel began targeting Intel® Xeon® processor-based storage systems for the enterprise storage market, the company has seen strong momentum toward the use of the efficient, scalable and innovative Intel® architecture (IA)-designed solutions for the most demanding, data-intensive storage needs in the datacenter.
"We've worked to forge strong relationships with major storage industry vendors over the years, collaborating with them to develop innovative and powerful Xeon processor technologies," said David Tuhy, general manager, Intel Storage Group. "We expect significant innovation in the storage market and are pursuing next-generation IA architectures to support the dramatic growth of digital content."
The explosion of data growth and the resulting management complexities are driving the industry to deliver a wide offering of storage automation and management solutions that take advantage of Intel's popular processor line.
The list of industry storage vendors offering enterprise storage systems based on the Intel Xeon processor family includes EMC*, Hitachi Data Systems*, HP*, IBM*, Isilon*, NetApp*, Oracle* and PROMISE Technology*.
In September, Hitachi launched the Hitachi Virtual Storage Platform (VSP), which includes quad-core Intel Xeon processors in combination with Hitachi storage design and input/output (I/O) management, for efficient data management in virtualized environments. This solution joins the Hitachi Adaptable Modular Storage (AMS) 2000 family and the Hitachi Content Platform (HCP), which both also utilize Intel Xeon processors.
Announced in early October, IBM's Storwize V7000 midrange storage systems incorporate the Intel® Xeon® C5500/C3500 processor in a compact modular design. IBM also announced its IBM Scale Out NAS (SONAS) product in February, which utilizes Intel Xeon C5500 processors and is designed to provide a clustered NAS system for Common Internet File System (CIFS), Network File System (NFS) and File Transfer Protocol (FTP) services.
NetApp's new FAS/V6200 series and FAS/V3200 series launched this month, based on the Intel Xeon 5600 series processor, help customers meet their business requirements while responding to the rapid growth and pace of their business. These new storage systems double the performance of previous models, and are capable of delivering greater scalability, availability and expandability. They also help customers make the transition to a more flexible and efficient shared IT infrastructure - the foundation for cloud computing.
In September, Oracle announced its next-generation Sun ZFS Storage Appliance product line using Intel® Xeon® 5600 and 7500 processors that combine performance, density and storage analytics with an innovative storage architecture and easy deployment and use.
PROMISE Technology announced its VTrak Ex30 Series enterprise-class storage systems earlier this month and has reported a 4x performance gain in its products by incorporating the Intel Xeon C5500/C3500 processors.
Additional information about Intel processors designed for enterprise storage is available at intel.com/go/storage.
About Intel
Intel (NASDAQ: INTC) is a world leader in computing innovation. The company designs and builds the essential technologies that serve as the foundation for the world's computing devices. Additional information about Intel is available at newsroom.intel.com and blogs.intel.com.
Last updated: Apr 7, 2020 at 12:03 pm CDT