Kingston Digital Launches Next-Generation SSD Technology for Corporate Client Systems
Kingston Digital, Inc., the Flash memory affiliate of Kingston Technology Company, Inc., the independent world leader in memory products, today announced the launch of its next generation SSDNow V+ solid-state drive (SSD), the Kingston SSDNow V+100. The new V+100 provides corporations with a viable solution to extend the life of currently installed client systems while meeting user performance expectations.
The new drive features enhanced garbage collection that is not OS dependent, making it a solid upgrade path to extend the life cycle of older client systems. The V+100's drive performance has also been increased by 25 percent1, enabling more efficient data transfer over the previous generation. In addition, a new 96GB capacity has been added to the family offering a broader range of choices to enterprise customers.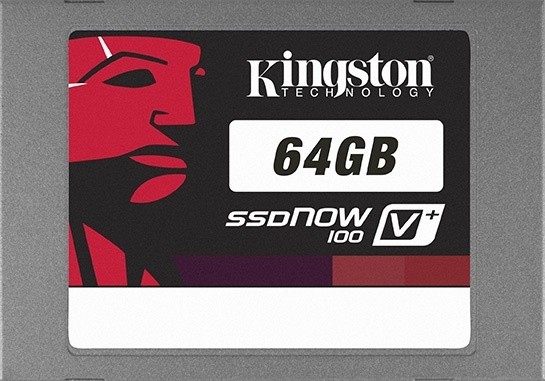 "Kingston SSDNow drives have been extremely well received in the worldwide IT marketplace. Our customers have told us that they need an SSD solution that ideally sits both price- and capacity-wise between the 64GB and 128GB drives," said Ariel Perez, SSD business manager, Kingston. "The feedback through our innovative customer facing programs yielded the 96GB V+100 as the perfect solution to meet these needs, especially as an SSD upgrade path is the preferred execution model rather than spending more on a new system in most corporate environments."
"Managing costs while also meeting increased performance demands are the major factors driving more and more global IT decision makers to upgrade their PC assets with an SSD drive rather than buy new systems," said Mark Peters, Senior Analyst at the Enterprise Strategy Group. "Kingston's new SSDNow V+100 Series also enables a great 'straddling' of operating systems; its compatibility (including the garbage collection feature) with both XP and Windows 7, means that users can enjoy the immediate benefits of cost-effective performance improvements for their XP systems and/or as they move to Windows 7."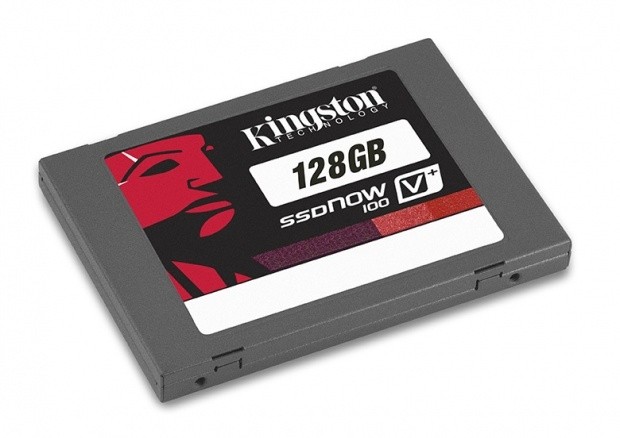 The new Kingston SSDNow V+100 also has an enhanced 'always-on' garbage collection feature, which cleanses redundant data from the drive to prevent performance degradation and maintains the drive over its life cycle. Since the garbage collection scheme operates independently from the OS, it works with both modern, TRIM-supporting systems such as Windows 7, as well as older legacy OS' such as Windows Vista and XP that do not support TRIM. This means the drive can maintain optimal performance levels without additional upkeep costs or manual software maintenance.
The new SSDNow V+100 drive showed a 25 percent performance improvement over the existing V+ drive when tested with the PCMark Vantage benchmark. This is due to an improved controller that enables more efficient data transfer.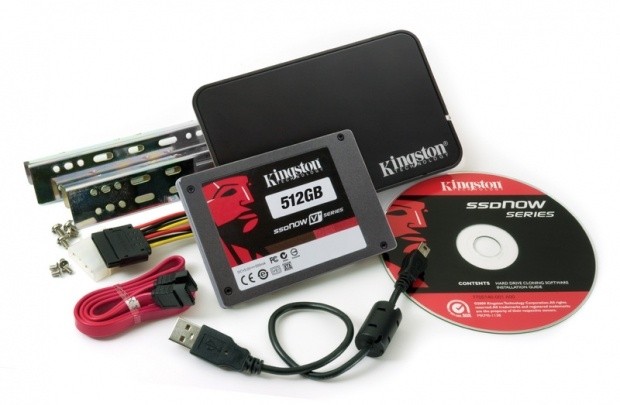 With a 2.5" form factor, this new series is now available in 64GB, 96GB, 128GB, 256GB and 512GB capacities. To help IT decision makers quantify the financial benefits of upgrading to SSDs, Kingston Technology has created the Kingston SSDNow ROI calculator. To find out more please visit
this page
.
Kingston SSDNow V+100 Features and Specifications:
• Sequential Speed: 230MB/sec. read; 180MB/sec. write
• Capacity: 64GB, 96GB, 128GB, 256GB, 512GB
• PCMark Vantage:
o 64GB - 35,046
o 96GB - 34,971
o 128GB - 35,073
o 256GB - 34,795
• Performance: PCs boot 3 times faster than a standard HDD; applications opened 2.5 times quicker; enhanced productivity makes users more efficient
• Silent: Runs silent and cool with no moving mechanical parts
• Ease of upgrade: Upgrade times can be reduced by up to 4 hours
• Support :Simplicity, speed and endurance of SSDs decreases calls to IT departments, freeing up staff to focus on core responsibilities
• Shock Resistant: No moving parts so the SSD handles rougher conditions than a hard drive
• Supports TRIM: TRIM notifies the SSD which data blocks are available to be written to
• Supports S.M.A.R.T.: Self-Monitoring, Analysis and Reporting Technology
• Guaranteed: Backed by a three-year Kingston warranty, 24/7 tech support
• Power Specs: 3.4W (TYP) Active / 0.05W (TYP) Idle
• Storage temperatures: -40°C to 85°C
• Operating temperatures: 0°C to 70°C
• Dimensions : 69.85mm x 100mm x 9.5mm
• Operating shock: Operating 2.7G
• Vibration: Non operating 20G
• Weight: 64GB, 96GB, 128GB, 256GB=128g; 512GB=150g
• Life expectancy: 1 million hours MTBF
• Warranty/support: 3 year warranty with free 24/7 support
Last updated: Apr 7, 2020 at 12:03 pm CDT