CoolIT Systems Collaborates with AMD to Showcase Products at Technical Exhibition in Taiwan
Calgary, AB - October 17, 2010 - CoolIT Systems, leaders in advanced liquid cooling technology, announced today the full support for the new AMD Phenom II X6 1090T processor and ATI Radeon HD 5970 GPU. CoolIT will be featuring with the award-winning "Ecosystem" of Advanced Liquid Cooling products in the AMD build. The new system will be featured at the AMD Technical Forum and Exhibition in Taipei, Taiwan on October 19th, 2010. All CoolIT Systems products featured in the build are currently available on the market.
AMD and its ecosystem partners, such as CoolIT Systems, will be showcased at the event for their thinner, lighter and lower cost products that support the improvement of highly efficient processor performance and reliability. Open standards-based advancements in power engineering and thermal technologies will be the main focus of the event.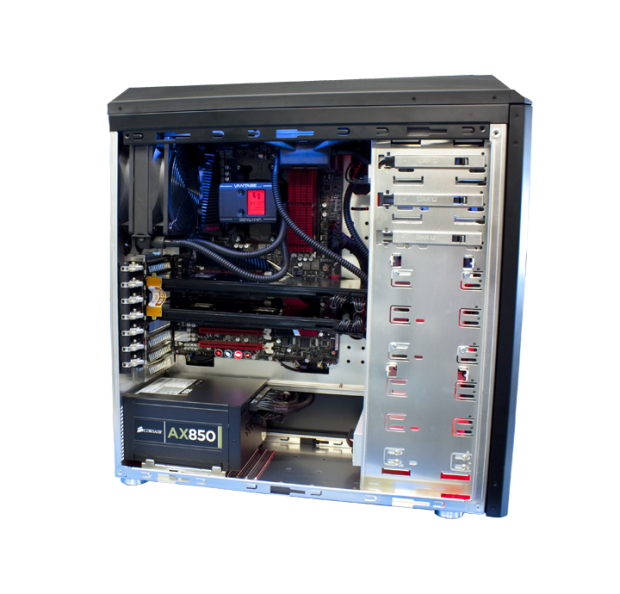 "I am excited to be speaking at the AMD Exhibition." remarked Geoff Lyon, CEO of CoolIT Systems. "AMD has raised the bar for affordable performance in the new AMD Phenom II X6 processor with advanced capabilities like its Turbo Core Technology, and the ATI Radeon HD 5970 continues its position as the fastest single video card in the world. When you combine these computing technologies with CoolIT Systems' high-performance Advanced Liquid Cooling line, the user experiences significant gains in both performance and acoustics."
"Up till now, PC cooling has historically remained a technological hurdle for users who conduct heavy computing tasks that require an abundance of power," said Dr. Gamal Refai-Ahmed, AMD Fellow and IT Thermal Domain Architect. "With this latest release, CoolIT is raising the standard of affordable PC cooling technology - a technology that can easily be ported for use with the upcoming AMD Fusion family of APUs."
The demonstration PC has been safely overclocked to over 4GHz on the six core CPU and all four GPU's have been overclocked to 1GHz. The total system performance increase takes benchmark scores on 3D Mark Vantage up over 25% over the stock air cooled settings.
Newegg will be offering Vantage A.L.C. as an accessory for the AMD Phenom II X6 processor in the month of October. For more information on CoolIT's current lineup visit
http://www.coolitsystems.com/index.php/en/products.html
.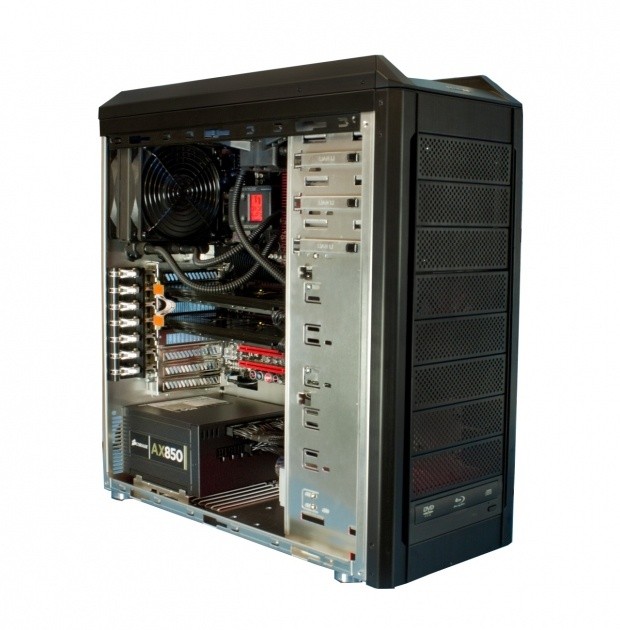 For more information on the AMD Technical Forum and Exhibition visit
http://sites.amd.com/us/tfeevent/Pages/information.aspx
.
To request additional product information and images, or to schedule an interview with CoolIT CEO, Geoff Lyon to discover more about the emerging trend of liquid cooling, please contact Public Relations representative Susan LeBlanc at (403) 923-1255 or by e-mail at susan.leblanc@coolitsystems.com.
About CoolIT Systems
CoolIT Systems has been working with industry leaders in the computer industry to research, design, and deliver next generation cooling products that provide a comprehensive solution while exceeding high OEM standards for reliability and maintenance-free operation. This carefully designed and patented technology unleashes the full potential of a PC, providing superior cooling performance while reducing system level noise and improving reliability of vital components. The CoolIT Technology can be found in the top names in performance computing like Dell, Alienware, Velocity Micro, Maingear, Biohazard, AVADirect and Shuttle. www.coolitsystems.com
Last updated: Apr 7, 2020 at 12:03 pm CDT