Samsung Announces Stylish New 31 Series LED-Backlit Eco-Friendly Monitors
Samsung Electronics America Inc., a subsidiary of Samsung Electronics Corporation, the number one worldwide brand of LCD display products, today announced the launch of a new line of 31 series LED-backlit monitors. This new line-up is an ideal option for budget-conscious users looking for the energy-saving benefits of an LED monitor in a stylish and affordable package.
"The 31 series LED monitors fit the needs of consumers looking to upgrade to an LED monitor on a budget, especially this holiday season," said Young Bae, director of display marketing, Samsung Enterprise Business Division. "This line of monitors, designed with students and small and home office users in mind, stays true to Samsung's legacy of sleek design and superior LED performance."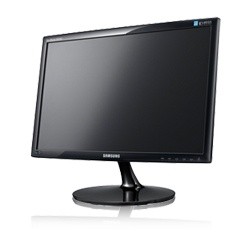 Eco-conscious design
Users of the 31 series monitors save money on their electricity bills and save landfills from hazardous waste. The displays each consume up to 40 percent less energy than same-sized CCFL backlit monitors and contain no mercury or halogens making them easier to recycle. As a result, the 31 series monitors have earned the prestigious Energy Star 5.0 rating.
The 31 series monitors are built to fit almost any office or home aesthetic, with availability in four sizes - the 20 inch, BX2031, 21.5 inch BX2231, 23 inch BX2331 and 24 inch BX2431.
Unmatched image quality
The 31 series monitors offer bold colors and crisp picture quality with Samsung's signature LED backlighting technology and limit any ghosting effects with a rapid response time. The monitors also contain Samsung's "Magic Angle" technology, ensuring that whatever angle the image is viewed from, there are settings that will allow the user to experience full contrast and color depth.
Entertainment connectivity
Not only are 31 series monitors an attractive addition to a dorm room, home or office, they also allow the user to connect to a Blu-ray player and an HD gaming system simultaneously with 2 HDMI ports. The multiple ports help students and professionals easily transition between work and fun.
31 Series Key Specs
• Ultra-slim 19mm design
• Full HD 1920 x 1080 resolution (1600x900 in BX2031)
• 2ms Response Time (5ms in BX2031)
• Mega Dynamic Contrast Ratio (5,000,000:1)
• 2 HDMI inputs (BX2031 includes VGA and DVI-D; no HDMI)
The 31 Series will be available in October 2010, priced at $169 (BX2031), $199 (BX2231), $239 (BX2331) and $279 (BX2431). It will be available through Amazon, TigerDirect, Buy.com, Staples, Office Depot, Fry's and Micro Center.
Last updated: Apr 7, 2020 at 12:03 pm CDT