Galaxy Selects AMIMON for World's First Wireless Graphics Card Enabling PC-to-TV Connectivity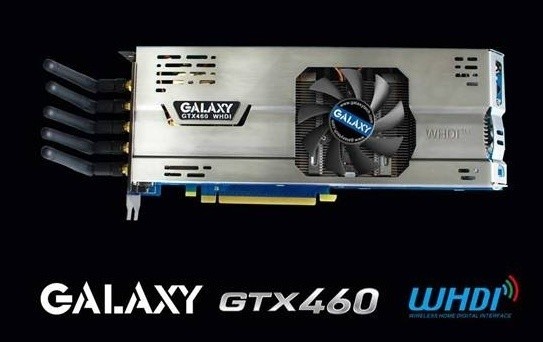 Kowloon Bay, Hong Kong - September 30, 2010 - Galaxy Microsystems, a leading manufacturer and worldwide supplier of NVIDIA based graphics solutions, announced today that it has selected WHDI technology from
AMIMON
as the platform for it's new Galaxy GTX 460 WHDI Edition shipping in October.
"Teaming with Galaxy introduces AMIMON's WHDI technology to the gaming community; with Galaxy and the WHDI technology gamers will be able to maximize high-quality HD graphics of HDTVs utilizing an uncompressed HD wireless link," said Shimon Greenberg, vice president of sales for AMIMON. "AMIMON's WHDI technology is gathering tremendous momentum across the consumer electronics ecosystem: gaming, PC-to-TV, wireless HDTV, etc."
"Gamers and PC users alike want to take the PC games and content from a small monitor to the superior image of an HDTV," said Alex Lam, CEO of Galaxy Microsystems Ltd. "Fusing Galaxy's high-performance graphics cards with AMIMON's WHDI technology provides gamers and consumers with the highest quality wireless HD video connection."
The Galaxy GeForce GTX 460 WHDI Edition provides an uncompressed wireless PC-to-TV connection enabling consumers to view the entire content of their PC screen on their big screen TV. AMIMON's WHDI technology has no noticeable latency (less than one millisecond) making it an ideal solution for gaming. The no-latency link enables consumers to enjoy full interactive PC applications on their TV. Content such as Internet video, flash media, digital photos and PC games can all be viewed and experienced on the TV with a convenient wireless connection.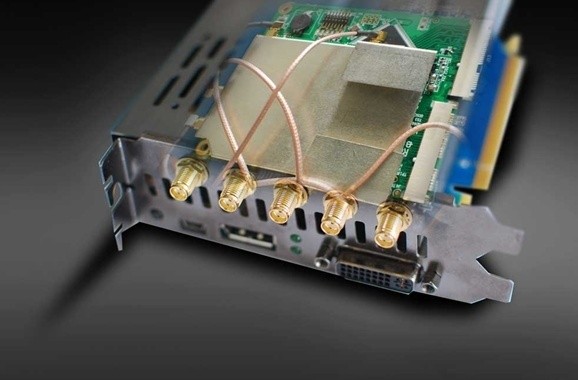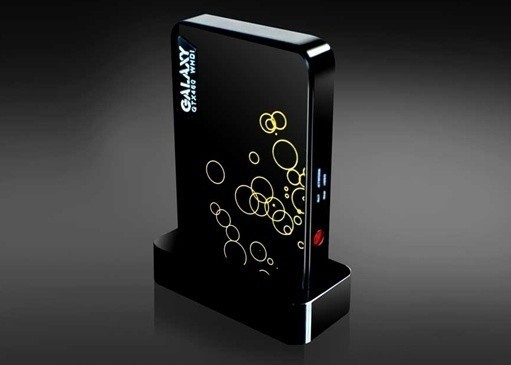 About Galaxy Microsystems, Ltd.
Founded in 1994, Galaxy has grown exponentially in Hong Kong, Southeast Asia, China and Europe. After years of private labeling for many tier one brands in the US; in 2007 Galaxy entered the US etail and channel market. As consumer demand increased Galaxy entered the retail space in 2009 to help further distribute their aggressively priced high quality cards. Galaxy offers toll free 24/7 US tech support and 2 year warranty. For further information about Galaxy, visit http://www.galaxytech.com
Last updated: Apr 7, 2020 at 12:03 pm CDT