MSI Intros IM-PV-N with Intel Pineview D525/D425 for NAS and Network Applications
In the view of the demand for an ultra-low power platform with fan-less design strongly inquired from customers, MSI IPC debuts the IM-PV-N based on thelatest Intel Pineview-D D525/D425 processor and the Intel ICH9R chipset to provide the latest ultra-low power platform. With a compact 6.7"x6.7" size, IM-PV-N is designed with rich I/O functionality and has the new levels of performance and graphics for customer's demanding in network security applications such as VPN (Virtual Private Network ), VoIP (Voice over Internet Protocol ) and NAS (Network Attached Storage ). Powered by the Intel Pineview-D D525/D425+ICH9R chipset, consisting of the Intel Integrated Graphics GMA 3150 Engine, MSI IM-PV-N delivers high performance and powerful graphics.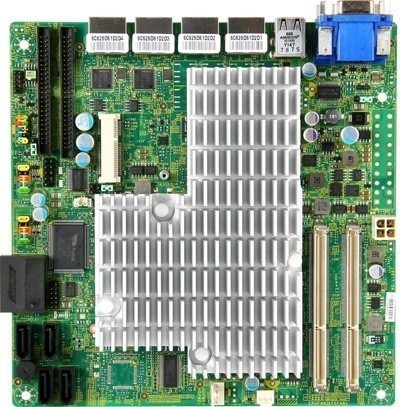 MSI IM-PV-N supports 4 Gigabit LAN, and 2 LAN support Bypass function relay modes. With two DDR3 800 MHz So-DIMM sockets up to 4GB system memory, IM-PV-N is for better memory supply. For the storage application, it supports 4 SATA ports. Onboard I/O advantages include 10 COM ports and 6 USB 2.0 ports. Moreover, it features one compact flash slot, two PCI, one PCIex1 slot and one mini-PCIe slot for easy expansion.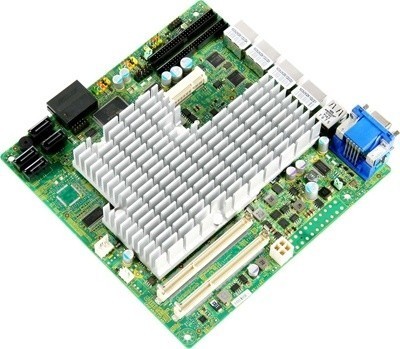 Key Features:
• Support Intel Pineview D525 Dual Core CPU to maximize performance
• DDR3 SoDIMM for better memory supply
• Up to 4 SATA Ports for Storage Application
• 2 x LAN support Bypass function relay modes
• Support CF Slot function
• Wide Range Voltage Input for DC Sku (12~24V)
• Fanless application
• Extension connector for 2 x PCI slots supported.
Last updated: Apr 7, 2020 at 12:02 pm CDT