ASUS Launches Republic of Gamers G53 and G73 Notebooks Featuring the GeForce GTX 460M
New from ASUS Republic of Gamers, G53 and G73 gaming notebooks now ship with the just-released NVIDIA GTX 460M graphics engine, utilizing hardware optimized for DirectX 11, with full support for high definition 3D gaming. They also feature a gaming-dedicated design, with rear vented cooling and an ergonomic keyboard surface.
Based on the latest generation of graphics cards from NVIDIA, known to media and the public as Fermi, the NVIDIA GTX 460M offers extreme graphics performance tailored to portable PCs. It employs DirectX11 graphics with effects such as real time ray tracing and advanced tessellation. This offers the most sophisticated graphics engine from NVIDIA ever on a notebook PC.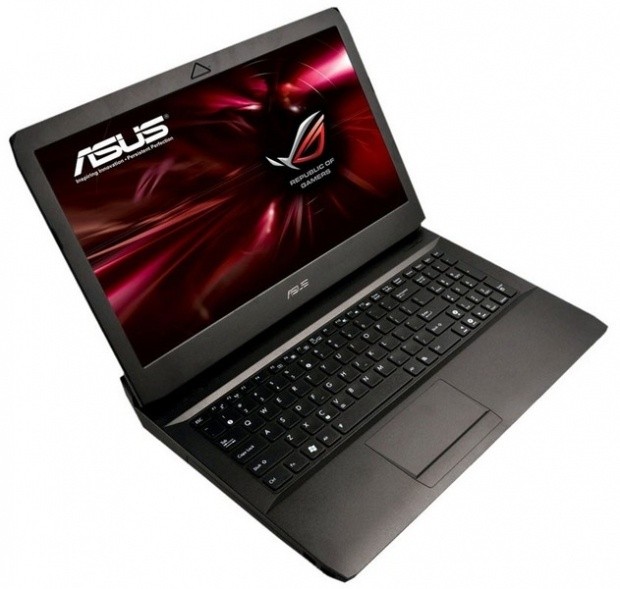 ASUS Republic of Gamers (ROG) G53 and G73 gaming notebooks represent the first time the new NVIDIA GTX 460M comes with a massive 1.5GB of GDDR5 memory. This also signifies the first time the NVIDIA GTX 460M has been put to use rendering 3D visuals, a key aspect of G53 and G73 gaming notebooks.
Made for 3D
These new notebooks come ready for full high definition 3D gaming, the first time this has been achieved on a 17" notebook PC in the case of the G73. Delivered in 120 frames per second to eliminate ghosting and lag, the 3D effect on these notebooks benefits from the power of the NVIDIA GTX 460M, as well as from superior quality LCD panels, embedded sensors and high fidelity active shutter glasses.
Both notebooks support 3D output to any compatible large screen television through HDMI 1.4, taking 3D to the living room for a larger-scale experience. The newest generation of G Series gaming notebooks improves 3D visuals on Blu-ray, as the NVIDIA GTX 460M graphics engine uses special hardware to accelerate 3D on the high definition disc format, whereas other graphics engines rely on the CPU, which increases system load.
Upgrading Visuals
With the NVIDIA GTX 460M on board, ROG G53 and G73 gaming notebooks are ready for the newest and most demanding PC game titles, including StarCraft II: Wings of Liberty from Blizzard-Activision.
Through their powerful hardware, these notebooks deliver high definition graphics with no compromise, taking advantage of DirectX11 innovations such as real time ray tracing and tessellation. They can run games in high resolutions with anti aliasing turned on and no slowdown incurred. This is due to the addition of the NVIDIA GTX 460M and its large dedicated video memory.
Gaming-Focused Design
Beyond core technologies, ROG G53 and G73 gaming notebooks focus on the overall user experience. Their unique styling puts them apart from other gaming notebooks, as does the 5-degree inclined keyboard surface, designed to ensure user comfort during even the lengthiest of gaming sessions. Likewise, the rear venting cooling exhaust pushes heat and noise away from users, keeping the notebooks stable and cool.
Speaking of the new models from ROG, Rene Haas, General Manager of Notebooks with NVIDIA, said: "ASUS Republic of Gamers notebooks always lead the industry with the latest gaming tech. With the introduction of NVIDIA's new Fermi-class GeForce GTX 460M GPU, ASUS delivers DX11 for gamers on the go. Combined with NVIDIA 3D Vision, G53 and G73 notebooks are must haves for the coming holidays."
Last updated: Apr 7, 2020 at 12:02 pm CDT