iBUYPOWER Launches Performance Lab Testing To Help Gamers Choose the Perfect System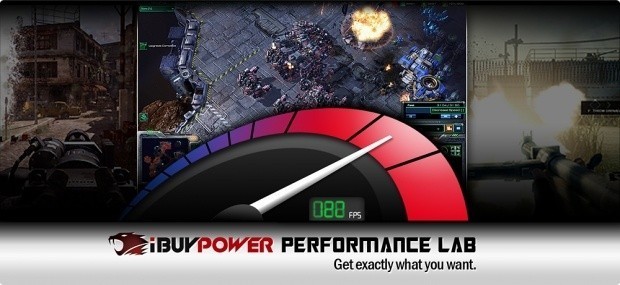 iBUYPOWER offers six pre-configured systems with pre-tested performance scores on three games, including Starcraft 2 beta
El Monte, CA - July 22, 2010 - iBUYPOWER, a leading innovator in gaming PCs, is excited to announce the iBUYPOWER Performance Lab program-the industry's first game playability buyer's guide. The new initiative provides iBUYPOWER customers with the frames rendered per second score on three pre-configured desktops and notebooks, while playing some of the most popular and graphic intensive titles like Battlefield Bad Company 2, Modern Warfare 2 and Starcraft 2. This approach allows gamers to know how well their favorite games will run on their new gaming PC before they buy.
"Our approach is much different from the normal approach to selling systems," said Darren Su, Vice President of iBUYPOWER, "by providing gamers with the exact benchmark numbers we get from a system, our customers know exactly what kind of performance to expect from our systems, before they even place their order."
iBUYPOWER Performance lab testing provides a score for each game at three different graphics settings - Normal, High and Extra - at a Full HD resolution of 1920×1080 (desktops) or 1280×1024 (notebooks). iBUYPOWER recommends a score of at least 40-50 for fluid gameplay, and rates an FPS lower than 20 unplayable at that chosen setting.
The provided FPS scores are averages resulting from extensive testing to provide customers with a predictable gaming experience. iBUYPOWER tests each game at all 3 graphics settings continuously for several hours on each system to ensure the scores are both accurate and predictive.
Additionally, each system is tested at its minimum configuration, meaning any upgrades at the time of purchase would only improve its FPS score. The pre-configured models feature a wide variety of components from brands like Intel, AMD, NVIDIA, ATI and more.
FULL SPECS BELOW
The six new iBUYPOWER systems are available now exclusively at www.iBUYPOWER.com, and start at $975.
Customers with more specific gaming needs can configure a fully customizable gaming PC at www.iBUYPOWER.com. All iBUYPOWER systems come standard with 1 year limited warranty and lifetime technical support.
For additional information about iBUYPOWER please visit www.iBUYPOWER.com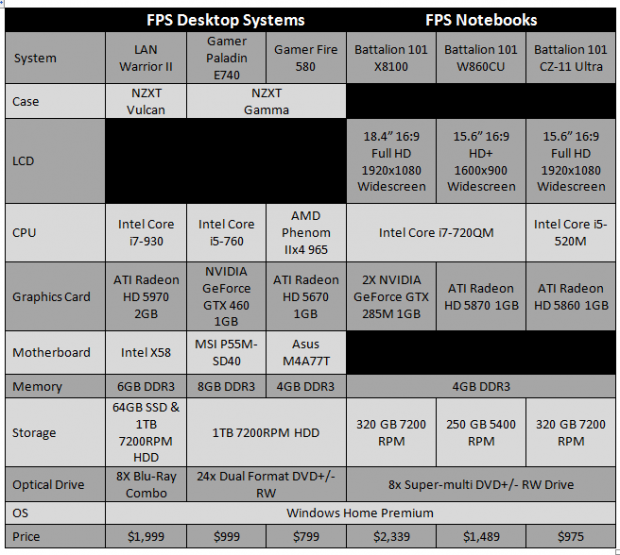 About iBUYPOWER
iBUYPOWER Computer, an enterprise in association with American Future Technology Corporation (AFT), is one of the largest system builders in the PC gaming industry. Located in Los Angeles County, iBUYPOWER's mission is to provide a complete computing solution to meet the needs of the surrounding community and customers nationwide. Currently, the company's product lines include gaming desktops, gaming notebooks, workstations, media center PCs, peripherals and multimedia products.
Last updated: Apr 7, 2020 at 12:02 pm CDT