-- GIGABYTE Launches Cloud OC and Hotkey OC --
-- Free Overclocking Utilities for Real Time Tweaking from the Convenience of a Keyboard or Any Browser Device --
TAIPEI, Taiwan - July 12, 2010 - GIGABYTE TECHNOLOGY Co., Ltd, a leading manufacturer of motherboards, graphics cards and other computing hardware solutions is proud to launch two free overclocking applications for GIGABYTE motherboards. GIGABYTE Hotkey OC features real time overclocking via designated keys on a standard keyboard that allow for different overclocking settings to be used during various stages in a benchmark. GIGABYTE Cloud OC enables overclocking or system status monitoring and tweaking in real time from any device with an internet browser and wireless or Bluetooth connectivity.
GIGABYTE Hotkey OC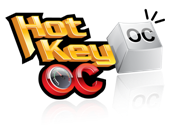 GIGABYTE Hotkey OC is part of the new EasyTune 6 utility, a free Windows®-based overclocking tool that ships with every GIGABYTE motherboard, which allows users to create and save various profiles that can be adopted for different benchmarks. Hotkey OC then allows users to jump between these profiles on the fly so that the best profile for each segment within the benchmark can be used to optimize scores and boost overall performance. So, for example, when running 3DMark 06 the 1st profile might be optimized for graphics and can be used for the first two graphics tests, then the next two tests can utilize the 2nd profile which might be optimized for CPU tests, and one could jump back to the 1st profile again for the final two graphics (shader) tests.
What's more, users can share their profiles by email, skype, MSN, etc...so that overclocking teams don't need to be in the same location when benching. Any EasyTune 6 profile can be imported as one of up to four hotkeys. The hotkeys are 'Ctrl+ Alt+ Function keys (F1 to F12)', 'Ctrl+ Alt+ Number keys (1 to 9 & 0)'or 'Ctrl+ Alt+ letters of the alphabet (A to Z)' with a maximum of 4 hotkeys. Hotkey OC works with every motherboard that is able to use EasyTune 6; that is every motherboard currently available from GIGABYTE.
GIGABYTE Cloud OC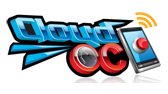 GIGABYTE Cloud OC is a free overclocking application that facilitates PC overclocking through any web browsing capable device such as a smart phone, iPad, iPhone, Netbooks or notebook PC. Being browser based it connects via wireless Internet, Bluetooth or through an Ethernet cable and its many functions are categorized into three tabs: Tuner, System Info and Control. The Tuner tab provides a full range of tweaking options that include CPU, Memory, VGA, and PCI-E frequencies and voltages. The System Info tab enables real time PC system status monitoring for values such as CPU temperature, cooling fan speeds, CPU VCore and system temperature. The Control tab allows for controlling system power states with restart, power off, suspend, and hibernate options.
GIGABYTE Cloud OC works on all X58, P55 and H55 chipset motherboards from GIGABYTE. Other models are currently being validated and are expected to support Cloud OC in the near future.
"What makes Hotkey OC and Cloud OC so unique is that they are available on an extensive range of existing GIGABYTE motherboards without requiring additional hardware or cost," said Tim Handley, Deputy Director of Marketing, GIGABYTE Technology Co. Ltd. "Both of these utilities are great examples of the caliber of software innovation that GIGABYTE has at its disposal, and we are especially excited about Cloud OC due to the exciting remote PC access possibilities that we are exploring for future versions."
More information is available from the Hotkey OC and Cloud OC microsites on the official GIGABYTE website:
http://www.gigabyte.us/FileList/WebPage/mb_hot-key-oc/hot-key-oc.html
and
http://www.gigabyte.us/FileList/WebPage/mb_cloud_oc/cloud-oc.html
.
About GIGABYTE Upgrade Your Life
GIGABYTE, headquartered in Taipei, Taiwan, is known as a global leading brand in the IT industry, with employees and business channels in almost every country. Founded in 1986, GIGABYTE started as a research and development team and has since taken the lead in the world's motherboard market. On top of motherboards and graphics accelerators, GIGABYTE further expanded its product portfolio to include notebook and desktop PCs, digital home entertainment appliances, networking servers, communications, mobile and handheld devices, servicing every facet of people's lives at home or business. Everyday GIGABYTE aims to "Upgrade Your Life" with the most innovative designs and impeccable quality and services. Visit www.gigabyte.us for more information.
Last updated: Apr 7, 2020 at 12:02 pm CDT