STEELSERIES PREPARES PLAYERS FOR THE LAUNCH OF BLIZZARD ENTERTAINMENT'S STARCRAFT® II: WINGS OF LIBERTY™ WITH NEW GAMING GEAR
CHICAGO - June 21, 2010 - Alongside the July 27th launch of Blizzard Entertainment's StarCraft® II: Wings of Liberty™, SteelSeries is pleased to announce the release of original co-branded gaming peripherals for gamers eager to jump back into the epic struggle between the protoss, zerg and terran races.
SteelSeries will offer a complete gaming solution with the StarCraft II Limited Edition Zboard gaming keyboard bundle, which includes the SteelSeries Zboard Base with Z Engine II software, the Zboard Standard QWERTY Keyset for everyday use and the SteelSeries Limited Edition Zboard™ Keyset (StarCraft II). The specially designed Zboard™ Keyset (StarCraft II) provides labeled commands, in-game shortcuts, official artwork from the game, and three race-specific mods featuring unique abilities for each of the races. Through its unique Z Engine II software, gamers can also remap every key on the keyboard, guaranteeing a completely customized experience for each and every user.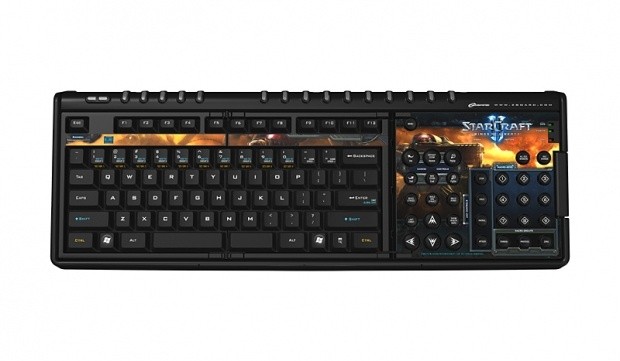 Joining the current line of StarCraft II-branded Qck Limited Edition mouse pads, SteelSeries introduces two new products showcasing beautiful in-game artwork. The SteelSeries Limited Edition QcK Tychus Findlay and Marauder mouse pads feature images of the iconic terran marine and the terran heavy infantry unit respectively. The Qcks are made of a high-quality cloth material with an optimized textured surface, and provide players with a smooth and consistent gliding surface.
"With Blizzard Entertainment's recent release date announcement for the highly anticipated StarCraft II: Wings of Liberty, SteelSeries is excited to introduce new game-specific gear designed to offer high-quality peripheral options and a true immersive experience," said Bruce Hawver, SteelSeries CEO."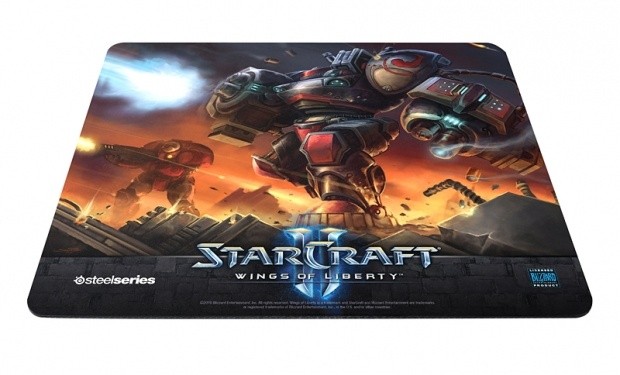 Available at game launch, the StarCraft II Limited Edition Zboard gaming keyboard bundle will retail for $69.99 USD / EUR 64.99. The SteelSeries Limited Edition QcK Tychus Findlay, Marauder, Qck Marine, and Kerrigan vs. Zeratul mouse pads retail for $14.99 USD / EUR 14.99. The SteelSeries Zboard Keyset (StarCraft II) is also sold separately for $24.99 USD / EUR 24.99. Gamers can find all of SteelSeries Limited Edition StarCraft II gear available at http://www.steelseries.com and additional retailers.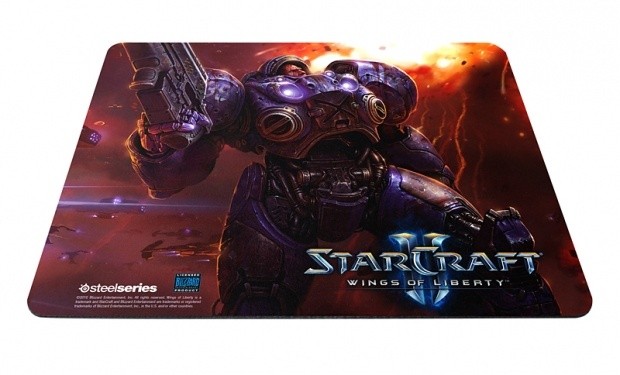 About SteelSeries
SteelSeries is a leading manufacturer of gaming peripherals and accessories, including headsets, keyboards, mice, software and gaming surfaces, selling in more than 75 countries. SteelSeries has been on the forefront of professional gaming gear since its inception in 2001, thanks to continued innovation and product development in cooperation with leading professional gamers. All SteelSeries products are developed in co-operation with professional gamers to ensure optimum performance and durability. SteelSeries supports the growth of competitive gaming and electronic sports through professional team sponsorships and community support all over the world. For more information, please visit www.SteelSeries.com.
About Blizzard Entertainment, Inc.
Best known for blockbuster hits including World of Warcraft® and the Warcraft®, StarCraft®, and Diablo® series, Blizzard Entertainment, Inc. (www.blizzard.com), a division of Activision Blizzard (NASDAQ: ATVI), is a premier developer and publisher of entertainment software renowned for creating some of the industry's most critically acclaimed games. Blizzard Entertainment's track record includes eleven #1-selling games and multiple Game of the Year awards. The company's online-gaming service, Battle.net®, is one of the largest in the world, with millions of active players.
Last updated: Apr 7, 2020 at 12:02 pm CDT