OCZ Technology Announces New 1.8 Inch SSDs for Mobile System Upgrades
Responding to the Proliferation of Mobile Computing for Personal, Business, and Educational Needs, OCZ's Small Form Factor 1.8 inch SSDs are Perfect for Ultra-Thin Notebooks, Netbooks, Nettops, and Tablet PCs
SAN JOSE, CA-June 17, 2010-OCZ Technology Group, Inc. (Nasdaq: OCZ), a leading provider of high-performance solid-state drives (SSDs) and memory modules for computing devices and systems, launches 1.8 inch Solid State Drives (SSD) to offer a storage upgrade for the thin and light market. With a smaller footprint, OCZ 1.8 inch drives still deliver the reliability and performance demanded by high-end enthusiasts.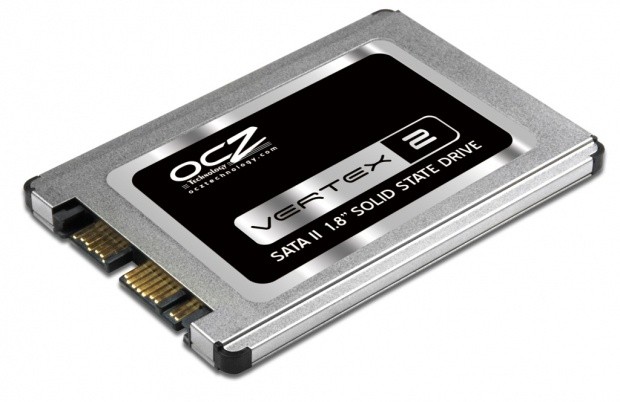 "Solid State Drives provide numerous benefits to mobile users including improved performance and reliability as well as lower power consumption versus traditional hard drives," said Alex Mei, CMO of the OCZ Technology Group. "We are now introducing two new drives that are designed to cater to the entire range of mobile applications including the Vertex2 1.8" which delivers the same performance as our popular 2.5" version in a smaller form factor for customers looking to achieve maximum performance on the go, and the new Onyx 1.8" which is designed for consumers looking for a quality SSD that is aggressively priced and is ideal for Netbooks."
Engineered for maximum productivity, the OCZ 1.8" Vertex 2 delivers the same performance as the 2.5 inch edition, yet accommodates a wider range of mobile applications and devices. Driven by SandForce, 1.8" Vertex 2 SSDs excel in 4KB random writes up to 50,000 IOPS and features transfer rates up to 285MB/s read and 275MB/s write. Available in 60GB, 120GB, and 240GB, it offers high capacity options for unparalleled storage space.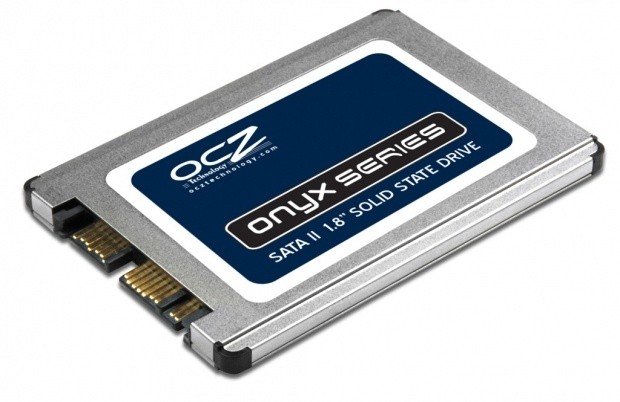 OCZ 1.8" Onyx SSDs deliver the benefits of solid state storage at an aggressive price point for mainstream consumers looking to increase the performance and lifespan of their existing platforms. In 32GB and 64GB capacities, the Onyx makes use of a quality Indilinx controller to deliver speeds up to 145MB/s, 64MB of cache, and only one watt of power consumption even during intensive computing.
Both OCZ's 1.8" SSDs feature a durable yet lightweight alloy housing and no moving parts, making the drives more rugged and power efficient than traditional spinning hard drive discs. Available in a range of capacities to suit various needs, OCZ 1.8" SSDs are built with SATA 3Gb/s to easily integrate into today's mobile platforms and feature TRIM support for Windows 7 systems.
Last updated: Apr 7, 2020 at 12:02 pm CDT