Mach Xtreme Technology FX Series USB 3.0 Flash Drives Coming June 14
With Immediate Worldwide Availability
Taipei, Taiwan-June 11, 2010- Mach Xtreme Technology Inc., a worldwide leader in top performance, high reliability and user-friendly designed PC components, today unveiled FX™ Series USB3.0 ash drives. The MX-FX is the most compact USB 3.0 ash drive on the market will be available in worldwide retail and e-tail starting Monday, June 14th.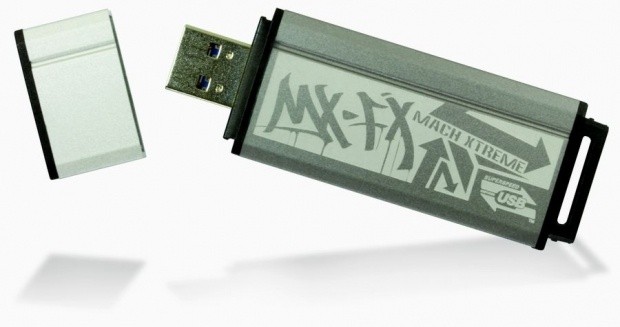 As PCs became increasingly powerful and able to process larger amounts of data, users needed to get more and more data into and out of their PCs. Using traditional ash drives to transfer gigabytes of data has become a time consuming process. MX-FX USB 3.0 ash drives address this need by adding a super-high transfer rate. This drive is fast, bidirectional, dynamically attachable that is consistent with the requirements of the PC platforms of today and tomorrow. MX-FX USB 3.0 ash drive requires no separate power cable and is fully backward compatible with USB 2.0 ports, at USB 2.0 speeds.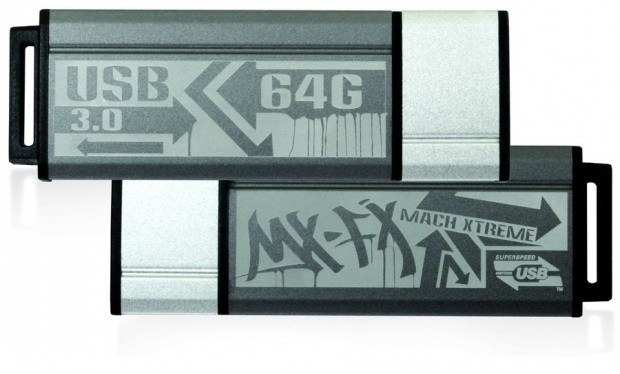 The MX-FX ash drive delivers best-in-class read and write speeds clocking in at up to 125MB/s read and 80MB/s write along with its ultra compact size (78mm x 27mm 9.3mm). Mach Xtreme FX ash drive comes in 32GB and 64GB avors. All this combined with 3-Years warranty and consumer friendly pricing nominates MX-Technology FX™ Series USB 3.0 ash drive as the #1 choice.
FX™ Series USB 3.0 Flash Drives at A Glance:
• USB 3.0 Interface
• Max. Read Performance up to 125MB/s
• Max. Write Performance up to 80MB/s
• Bus Power: 900mA (no external power cable needed)
• Power Consumption: Idle 1.0W / Active up to 4.0W
• Shock and vibrations resistant
• Compact and easy to carry: 78mm x 27mm x 9.3mm
• Lightweight: 39g
• Certification: ROHS, CE, FCC
• Capacity: 32GB (MXUB3MFX-32G) and 64GB (MXUB3MFX-64G)
• Warranty: 3-Years
Last updated: Apr 7, 2020 at 12:02 pm CDT