ASUS Goes Green with the Bamboo Notebook and LED Monitors
In light of the environmental issues that plague us today, people are realizing the importance of adopting a green mindset and are making proactive steps towards incorporating a greener approach to their daily lives.
The Green ASUS initiative promotes green and environmentally-friendly practices throughout ASUS. Its latest products are designed to care for the environment, incorporating power-saving technologies like the ASUS Super Hybrid Engine. Steps have also been taken towards the use of environmentally-friendly materials like bamboo and recycled plastics in its products and packaging materials.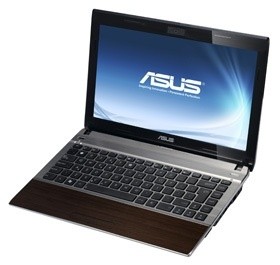 The U Series Bamboo Collection-Adding a Touch of Nature and Style to Technology
The ASUS U Series Bamboo Collection notebook is designed for the fashionable, yet environmentally-conscious crowd. With its smoky brown bamboo exterior and brushed aluminum interior, it delivers a feel of the organic world in this hectic concrete jungle-making the user feel closer to nature.
These interesting blends of natural and metallic materials combine to form an amalgamated design that delivers an elegant and light notebook.
The ASUS U Series Bamboo Collection delivers a premium tactile feel with two surfaces that are as different as night and day. With less plastics used in the manufacturing process, the nature-inspired U Series Bamboo Collection is proof that computers need not be cold, calculating machines.
ASUS LED Monitors-When it Comes to Power, Less is More
Actions speak louder than words and it's the little things we do that add up to make a difference to the environment. This can be as simple as turning off a light switch, or using a low-power LED monitor to decrease our energy consumption.
ASUS' belief in developing energy-saving products that save the Earth have resulted in the Super Hybrid Engine in notebooks and Energy-using Power (EuP) standard-compliant motherboards.
In a bid to further lower energy-consumption in its products, ASUS is phasing in mercury-free LED technology into its monitor and notebook product lines.
With a full line-up that ranges from 20 to 24 inches, ASUS' ultra-slim Designo Series LED monitors' 10,000,000:1 ASUS Smart Contrast Ratio technology lets it deliver true-to-life images in Full HD 1080p. The mercury-free LED-backlit panel gives users up to 45 percent in power savings when compared to similar LCD monitors-equating to 37.2kWh and 23.6kg of CO2 annually. To put things into perspective, that is like planting 1.9 trees a year, and contributing enough oxygen for a family of four for almost two years*.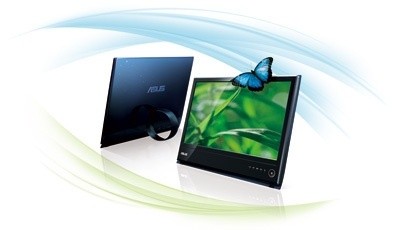 Introducing the Notebook Batteries of Tomorrow
With an eye to future proofing, ASUS is first to include the latest lithium-ion battery technology as standard equipment in its new Business Series B43 and B53 notebooks.
The green Boston-Power Sonata battery is long-lasting, faster to charge, safer, and more cost effective. It is the only green-certified rechargeable lithium-ion notebook computer battery cell. The technology has been accredited by both Scandinavian and mainland China environmental testing standards, and has received RoHS certification.
ASUS Business Series B43 and B53 notebooks now boast a battery capable of over 900 charge cycles - more than three times than traditional notebook batteries, therefore providing users with dependable portable power and extended mobility for the typical life of their portable PCs.
Coupled with the addition of ASUS Xpress Charge technology, these notebooks can quick charge a fully drained battery to 90% capacity in just 90 minutes.
Going Green beyond the Product Life Cycle
As part of its commitment to the environment, ASUS has developed SEA (Smart Energy in Action), a green solution that enables users to easily measure, monitor and analyze their energy consumption at home. ASUS SEA automatically uploads the collected data to a website, where users can study them in detail and trade tips on how to lower their energy use. And since the data is hosted on the cloud, users will be able to access the information wherever they are.
The Green ASUS initiative goes beyond the product life cycle. All ASUS products are designed to be easily disassembled and recyclable. These products feature modular parts that can be easily disassembled with common household tools, and are clearly labeled for recycling.
ASUS has a strict hazardous material management philosophy and prefers to use natural or recycled materials for its products. ASUS restricts the use of over 130 hazardous substances, surpassing the requirements of international regulations.
ASUS also believes that it is responsible for proper end-of-life management for its products, and provides free product recycling services in Europe, North America, and Taiwan.
Last updated: Apr 7, 2020 at 12:02 pm CDT