New WD TV(R) Live Plus HD Media Player Delivers Thousands of TV Episodes and Movies for Netflix(R) Members to Watch Instantly
WD TV(R) Live Plus HD Media Player Enables Consumers to Stream Their Favorite Shows and Personal Content Directly To Their Big Screen TV
LAKE FOREST, Calif., June 9, 2010 /PRNewswire via COMTEX/ --WD(R) (NYSE: WDC), the world's leader in external storage solutions, today introduced the WD TV(R) Live Plus HD media player, which makes it easy for Netflix(R) members to instantly watch thousands of TV episodes and movies on the biggest screen in their home -- their HD television set. The new Netflix interface enables members to browse and add movies to their instant Queue on the Netflix Website right from their TV.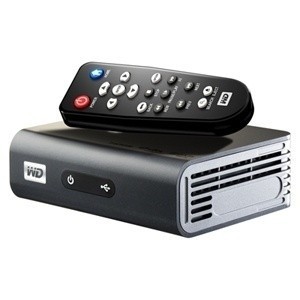 In addition to Netflix, the WD TV Live Plus HD media player also enables users to stream personalized Internet content from YouTube(TM), Flickr(R), Pandora(R), Live365(TM), as well as the MediaFly network which includes daily podcasts from CNN, NBC, MTV, ESPN(R) and other online content providers(1). Unlike most other Netflix-capable devices, the WD TV Live Plus HD media player also lets consumers enjoy a broad variety of the digital media they already own, creating a unified entertainment experience.
The onscreen menu brings together all of the users' available media in an elegant and simple-to-navigate interface, while the network capability enables users to stream movies from PC or Mac(R) computers, USB storage devices such as My Passport(R) portable hard drives, My Book(R) desktop drives, or network-attached storage such as WD's My Book(R) World Edition(TM) and WD ShareSpace(TM) to their HDTVs. Compatible with Windows(R) 7, the WD TV Live Plus HD media player enables the Windows 7 Play To feature so users can initiate and control the streaming of video, music or photos to the media player and home entertainment systems from any Windows 7-based PC on their network.
The WD TV Live Plus HD media player fulfills consumers' growing demand for large libraries of digital videos, photos and music. According to research firm Parks Associates, the average broadband household will see its digital media storage needs grow to nearly 900 GB by year-end 2014. And users are increasingly looking for easy ways to enjoy the content on the big screen. Parks' findings reveal that the sales of connected consumer electronics devices, such as connected TVs and digital media adapters, is expected to more than double from 57 million units in 2009 to 115 million units in 2013 (Home Networks for Consumer Electronics 2009).
Similar to the popular generations of WD TV HD media players that preceded it, the WD TV Live Plus HD media player connects directly to a users' HDTV and plays almost any file stored on a connected USB drive such as My Passport portable hard drives. The WD TV Live Plus HD media player features powerful media processing, which enables playback in Full-HD 1080p resolution. WD TV Live Plus HD media player also plays movies, music and photos stored on other popular USB devices such as digital camcorders and digital cameras.
"Netflix has become a 'must have' for consumer electronics devices," said Netflix vice president of business development Bill Holmes. "We're proud to align with WD to include Netflix on WD's groundbreaking WD TV Live Plus HD media player."
"While Netflix can be found on an increasing number of products such as Internet TVs, Blu-ray Players, video game consoles, and other stand-alone devices, the WD TV Live Plus HD media player is unique as it allows digital media buffs to access and play all of their own personal HD media stored anywhere on their network or USB drives. At the same time they can easily stream Netflix, Pandora, YouTube and other Internet favorites to their HDTV," said Dale Pistilli, vice president of marketing for WD's branded products group.
Features of the WD TV Live Plus HD media player include:
• Full-HD 1080p video playback and navigation with the included remote control and crisp, animated navigation menus;
• Access to thousands of TV episodes and movies to watch instantly for any Netflix member with an unlimited subscription;
• Wireless ready to support wireless network connection to your home network with an optional USB wireless adapter, which is sold separately;
• Supports a wide variety of the most popular file formats with no need to spend time transcoding;
• Play videos, music and photos from the Internet on your big screen TV and discover new music with Pandora Internet radio or listen to thousands of radio stations via Live365 Internet radio, daily podcasts from the MediaFly network including CNN, NBC, MTV, ESPN and other online content providers;
• Ethernet port for wired or WiFi connection(2) to access files anywhere on the network to play movies, music, and photos from any PC or drive on a home network;
• Turns a USB drive(3) into an HD media player and plays content from most popular USB drives, digital cameras, camcorders, and portable media players that can be recognized as mass storage devices;
• Unlimited media collection, just add more USB drives for more space;
• Two USB ports that allow seamless media playback from multiple USB drives displayed in a single list and sorted by media type;
• Windows 7-compatible Play To feature enables users to stream Windows 7 computer files to the TV through WD TV Plus HD media player;
• Transfer files by copying, moving or deleting files stored on a USB drive, a network drive, camcorder, or a camera to the attached USB drive using the on-screen menus;
• Works with digital cameras, digital video cameras and any other digital imaging device that supports Picture Transfer Protocol;
• Advanced navigation options including thumbnail and list views, media library and search;
• Photo viewing to create custom slide shows, zoom and pan and search;
• Movie viewing with fast-forward, rewind, pause, zoom and pan, view subtitles, and search;
• Music playback with fast-forward, rewind, pause, shuffle, repeat and search;
• HDMI(R) 1.3 port, composite video and component video output(4) for the highest quality HDTV or home theater;
• SPDIF digital output that sends digital signals to your AV receiver for the best surround sound experience; and,
• Ultra-compact design to fit easily into a home entertainment center.
Pricing and Availability
The WD TV Live Plus HD media player is available now at select retailers and online at shopwd.com. Covered by a 1-year limited warranty, the MSRP for WD TV Live Plus HD media player is $149.99 USD.
About WD
WD, one of the storage industry's pioneers and long-time leaders, provides products and services for people and organizations that collect, manage and use digital information. The company designs and produces reliable, high-performance hard drives and solid state drives that keep users' data accessible and secure from loss. Its advanced technologies are configured into applications for client and enterprise computing, embedded systems and consumer electronics, as well as its own consumer storage and media products.
Last updated: Apr 7, 2020 at 12:02 pm CDT