CoolIT Systems introduce the world's first range of specialised advanced liquid cooling solutions
The benefits of CoolIT's highly efficient and cost effective proven liquid cooling technology broadens its reach to new areas of the IT industry
CoolIT Systems, Calgary, Alberta -June 1st, 2010- CoolIT Systems, leaders in IT liquid cooling technology announced today their first four products in what will be the world's largest range of specialised advanced liquid cooling solutions.
"Our aim is to offer a wide variety of configurations to satisfy a vast amount of individual cooling requirements across many IT platforms whilst maintaining cost effective, highly efficient, easy to install and maintenance free cooling" explained Geoff Lyon, CEO, CoolIT Systems.
For the ultimate cooling performance, the CoolIT Systems ECO 240 ALC features a 240mm optimised radiator with a twin 120mm fan assembly powered and regulated by a single 12V motherboard header. The fans can be configured in either a push or pull orientation according to the customer's preference.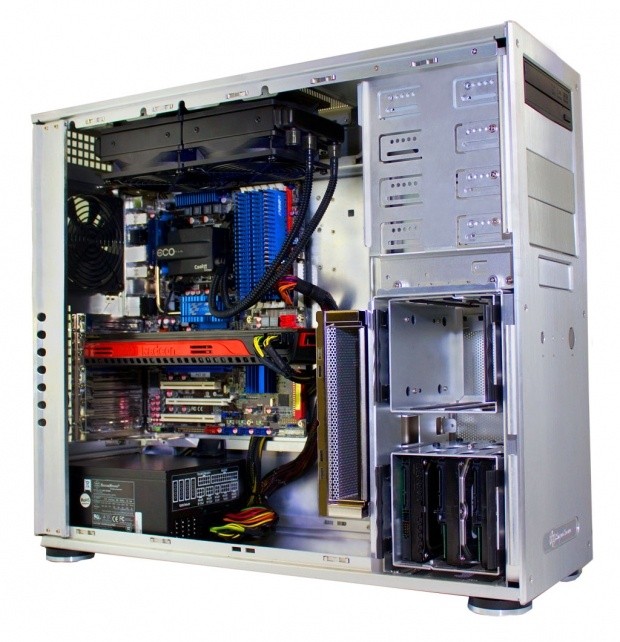 The CoolIT Systems Dual ECO 240 ALC is designed for dual processor workstation and server platforms. Two award winning ECO units work effectively in series providing optimal stability and reliability whilst reducing acoustic output from an optimised 240mm radiator and twin fan assembly.
Addressing small form factor computing, the CoolIT Systems ECO 80 ALC features CoolIT's newly developed 80mm radiator and fan combination. Hardware components in confined environments can finally be effectively and quietly cooled by extracting heat directly out of the chassis. For maximum compatibility, CoolIT have also introduced the ECO 92 ALC with 92mm fan and radiator.
"The possibilities are endless" continued Lyon, "further customisation can be requested on all our products to suit individual requirements and specifications, such as a 4 fan setup on the Dual ECO 240 ALC powered and controlled by just a single 12V fan header".
Following the launch of the CoolIT Systems OMNI ALC universal graphics card cooler, both GPU and GPU/CPU combinations will soon be introduced to the new range as well as the infamous MAESTRO scalable wireless control system. Lyon explained, "Imagine being able to control and monitor the cooling performance of multiple graphics cards, processors, fans and temperature sensors from a simple piece of software and more importantly without any wires!"
"CoolIT Systems is built on pure innovation, but our innovation extends further than our product line" added Lyon. "We invest massive amounts of resources in the development of our manufacturing processes and services we offer. This is what sets us way apart from our competitors" he concluded.
About CoolIT Systems
Like many of the world's great inventions, CoolIT Systems was built from the ground-up by a group of talented engineers in 2001. Their aim was to research, design, develop and manufacture advanced products that deliver superior and cost effective cooling solutions for various industrial applications and computer systems. Following the innovative design of their earliest products, CoolIT Systems set up worldwide product manufacturing, quality control and distribution to share their unique inventions with the world. Through the development of several very successful products, CoolIT Systems is now a globally recognized brand specializing in advanced liquid cooling solutions for both commercial and consumer applications.
Last updated: Apr 7, 2020 at 12:02 pm CDT