ASUS Unveils an Array of Brand New Display Products
ASUS is proud to unveil an array of display products catered towards the needs of different market segments. The Designo ML Series LED monitors, the VG236 and PG276 3D monitors, the PA246Q professional monitor and LED projector will all be showcased at Computex 2010 at the Taipei International Convention Center (TICC).
Since its launch, the Designo MS and LS LED monitors have received numerous accolades that include the Japanese Good Design Award, and the iF China Award. These monitors' award-winning lines are matched by the true-to-life Full HD visuals showcased on their mercury-free LED-backlit panels. These monitors deliver the industry's contrast ratio benchmark of 10,000,000:1 thanks to ASUS Smart Contrast Ratio (ASCR) Technology. Together with a 2ms (gray-to-gray) response time and ASUS Splendid Video Intelligence Technology, which optimizes color fidelity with five pre-set modes (gaming, theater, night view, scenery and standard), the Designo Series displays provide sharp and crisp visuals for almost every situation.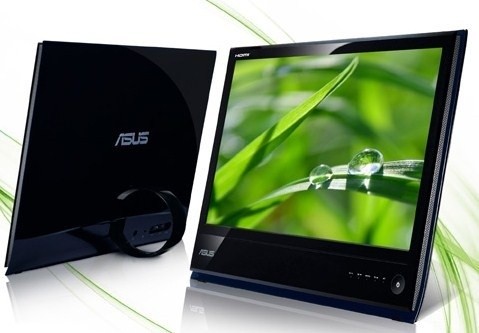 Smart Look, Smart View
The Designo ML Series is at the crossroads where design and eco-friendly technology meet, successfully blending contemporary style with energy-efficiency. The ML Series' mercury-free LED-backlit panel lets it deliver outstanding visuals whilst at the same time saving energy. With the Eco mode, the ML series further reduces energy consumption by 55 percent when compared with average LCD displays.
The lunar-inspired design features a crescent-shaped stand with Ergo-Fit II technology, allowing the user to easily make tilt and swivel adjustments to the display. It is complemented by ASUS Smart View Technology that lets viewers see the vibrant colors on screen whether they're sitting up at their desk or leaning back for a more relaxed viewing angle.
With a 10,000,000:1 ASUS Smart Contrast Ratio, 2ms (gray-to-gray) response time, and Full HD, users can expect only the best true-to-life visuals from the ML Series. It represents the dawning of ASUS' next generation ultra-slim Designo Series monitors.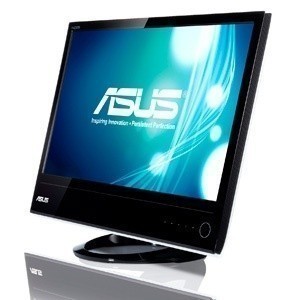 Delve into an Immersive 3-Dimensional World
Enter an immersive 3-dimensional world of Full HD 1080p movies and games with the ASUS' 23" VG236 display and the 27" PG276, the world's largest 3D gaming monitor. Through the use of market-leading 3D technology and active shutter glasses, these monitors instantly transform your 2D gaming experience to 3D. Over 400 popular PC game titles are compatible with the NVIDIA 3D Vision kit.
Enjoy movies and games in stereoscopic 3D thanks to the double-speed 120Hz refresh rate and 2ms (gray-to-gray) response time. Anti-reflective Color Shine Technology and 400 nits ultra brightness bring out a vivid world of color. With input jacks for Dual-link DVI (for 3D image playback), YPbPr, and HDMI, the entertainment possibilities are limitless.
And to ensure a comfortable viewing experience, these monitors' height, swivel, and tilt angles can be easily adjusted to suit users' viewing preferences.
Working Fabulously with Fabulous Colors-the PA246Q Professional Display
The ASUS PA246Q Professional Display is aimed at graphic designers and photographers. The PA246Q is optimized for color accuracy and Adobe RGB color space to deliver the most precise color reproduction.
The ultra-wide viewing angle provided by the P-IPS panel ensures that the colors stay true even when viewed from skewed angles. Extensive connectivity ports ensure that the PA246Q is compatible to a wide range of image processing devices.
Another addition to the ASUS line-up is the LED projector. This ultra-portable device measures just 400cc. and weighs less than a pound. It features plug-and-project capability and instantly powers on and off, and works with any ASUS laptop adaptor-making it the ideal companion for the executive on-the-go.
Last updated: Apr 7, 2020 at 12:02 pm CDT