KWorld offers affordable home theater solution with network function
Direct your own entertainment
(May 26, 2010, Taipei, Taiwan)
KWorld, one of the global leading corporation in providing multimedia products, today released an affordable home theater solution, Home Media Center M200, featuring full HD up to 1080p high picture quality, UPnP network, lyrics for music playback, video playback resume, great sound affects by AC3 and DTS, and the capacity to support a wide variety of video and subtitle file formats.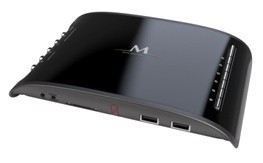 Consumers have changed their video viewing habits due to the unsurpassed convenience brought by the Internet. They can practically find everything they want to watch by searching on the worldwide web. At the same time, the file formats for these videos on the net have evolved to meet consumers' demand for enhanced viewing quality. However, watching videos or DVD on the computer is not as enjoyable and comfortable, compare to the comfortable sofa and wide screen TV in the living room. Besides, not so many people can afford a home theater system that costs thousands of dollars.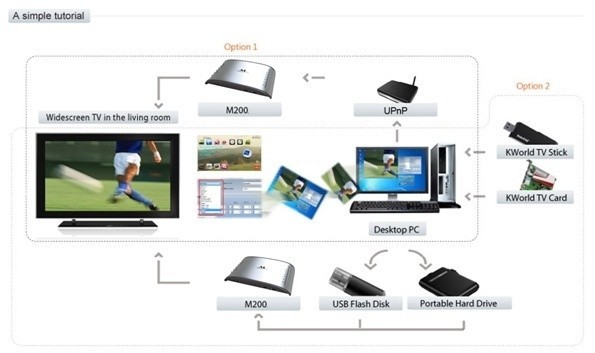 Supports wide range of files and Full HD up to 1080p
KWorld has an solution for the need of a home theater system at an affordable price, that is, KWorld's Home Media Center M200. It supports a wide variety of video files you can find on the Internet, such as RM, RMVB, MPEG, VOB, dat, Divx, Xvid, MKV, mp4, avi, mov, and swf. Basically, with this home media device, you can play most of the video files on TV instead of your PC for a more comfortable viewing experience. If you connect your media player to the TV through HDMI or YPbPr cables, you may even be able to enjoy supreme picture quality at Full HD up to 1080p.
UPnP network
This media player M200 supports UPnP network. Just plug and do some network setting, you can connect this media player with your PC/PS3/XBox360. Files can be shared among these devices and you can access your PC/PS3/XBox360 from this media player and directly playback the files on TV screen. (For the network setting, please refer to our user manual included in the product).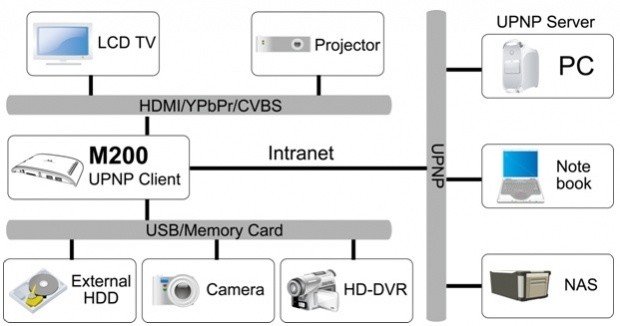 Various subtitle formats supported
Currently, more and more videos people capture from the Internet feature subtitles. However, there are still those that people have to get the subtitle files on the Internet. Do not worry. This media player supports various subtitle formats including SRT, SUB, SMI, SSA, and SUB+IDX, practically most of the available file formats you can find. Just remember to save the subtitle files the same name as the video or movie you want for playback.
About KWorld
KWorld Computer Co., Ltd. is one of the leading brands in integrated digital multimedia solutions. By combining and integrating these five different kinds of multimedia solutions: PCTV, External TVBox, Multimedia Editing, Multimedia Converter, Home Media Center, KWorld can be both the components and solutions for the basic infrastructure of a digital home entertainment center. For more information on KWorld, please visit www.kworld-global.com.
Last updated: Apr 7, 2020 at 12:02 pm CDT