Team launches brand new ultra-low voltage green DDR3 memory at Computex
Committed to green technology and environmental protection, Team Group Inc launches the brand new low-voltage edition of the Team Elite DDR3 memory. With the concerted effort of the powerful R&D team, Team has built the DDR3 memory that needs only 1.35V to operate. Apart from the same frequency, the CAS latency of this low-voltage edition is maintained at the 9-9-9-24 (DDR3 1333) high level. Along with the ultrahigh bandwidth at 10,664MB/s and the extraordinary stability and compatibility, this low-voltage edition will surely be the best choice for consumers.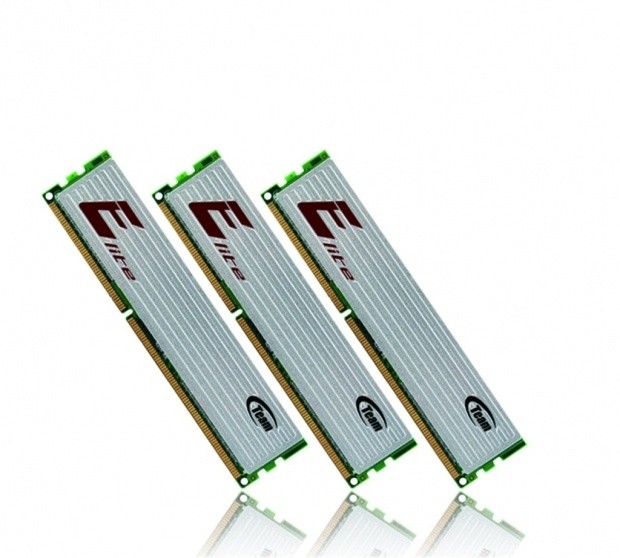 -
Low temperature and energy-saving: Prime choice of power users
At the same frequency, the ultra-low voltage edition of Team Elite DDR3 memory operates at a voltage 11.1% lower than standard DDR3 memory (1.5V vs 1.35V). Apart from reducing waste heat, it helps saving a large amount of electricity bill for long-term use. When using the ultra-low voltage edition DDR3, you are saving energy and saving the earth together with Team. More importantly, the ultra-low voltage edition works as stable as any standard DDR3 memory, making it the prime choice of power users emphasizing system stability.
-
Low-voltage Elite DDR3 1333 takes the lead
Team first launches the low-voltage edition of Elite DDR3 1333 in dual-channel 1GB and 2GB kits and 1GB and 2GB single modules to provide consumers with a wider variety of options.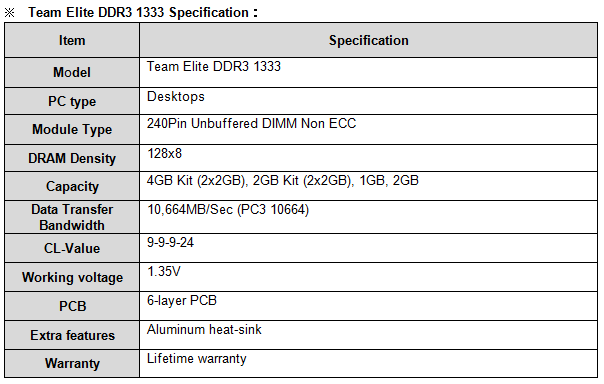 Team Group Inc. is a leading manufacturer of memory storage products, and provides the ultimate solution to satisfy consumer need for storing and sharing media and data. Team Group offers a lifetime warranty and repair/replacement service on all memory cards. For more product information, please visit the Team Group website at www.teamgroup.com.tw.
Last updated: Apr 7, 2020 at 12:01 pm CDT