The most powerful memory card in history and a breakthrough of large capacity for image storage: Team launches its brand new extreme-speed SDXC
When ultrahigh resolution digital cameras and FullHD camcorders have gradually become the market mainstream, high-speed SDHC memory cards can no longer catch up with them in data transfer speed or capacity term. In order to meet the consumer's strong demand for ultrahigh speed memory cards, Team Group Inc launches the new-generation SDXC memory card at Computex 2010.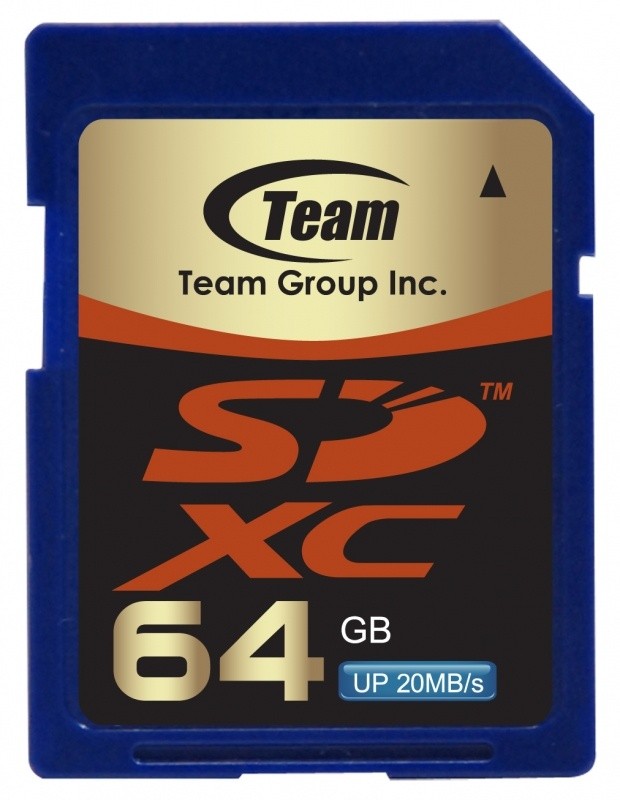 Apart from the advantages of the SDHC, the new-generation SDXC memory card that was launched by Team has made significant progress in capacity terms. For example, its capacity at 64GB has doubled the largest capacity of any SDHC to meet the demands of the ultrahigh resolution image storage of high-level SLR digital cameras and digital camcorders.
The Team SDXC has ultrahigh durability and compatibility. With is plug-and-play function, users will not need to worry about the risk of data damage. In addition to supporting HD videos, photo collection, and music files, the Team SDXC can immediately be stored in mobile phones, camcorders, cameras and other consumer electronics. With the new-generation high compatibility exFAT format, the Team SDXC breaks the 4GB limit of every single file. In the future, the capacity can be up to 2TB, equivalent to 100 HD movies, 60 hours of high-quality music or 136,000 high-resolution photos. The high-speed and high-capacity SDXC from Team will surely be the best aide for the digital entertainment lifestyle of consumers.
Team Group Inc. is a leading manufacturer of memory storage products, and provides the ultimate solution to satisfy consumer need for storing and sharing media and data. Team Group offers a lifetime warranty and repair/replacement service on all memory cards. For more product information, please visit the Team Group website at www.teamgroup.com.tw.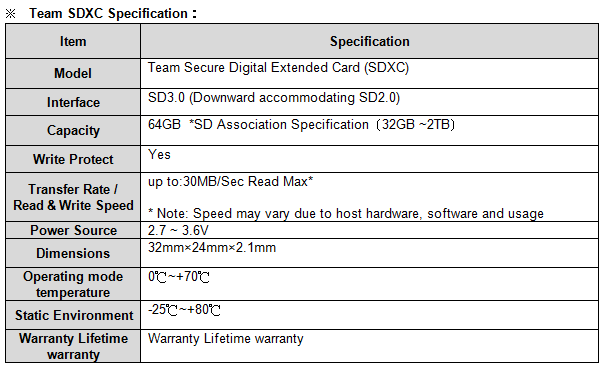 Last updated: Apr 7, 2020 at 12:01 pm CDT