High-speed, lightweight and large-capacity: Team announces its brand new X101 USB3.0 flash disks at Computex
Team Group Incorporation officially announces its brand new USB3.0 flash disk X101 at Computex 2010. With a bandwidth up to 5Gbps, the USB3.0 interface is 10 times faster than the previous generation USB2.0 at 480Mbps. Therefore, whether HD movies, photos, or a large amount of music using lossless data compression, users can transfer them to the X101 in an instant. For example, it usually takes about 20 minutes to back up a movie from a 25GB Bluray disc to a USB2.0 flash disk. Now with the brand new large-capacity X101 equipped with USB3.0, it takes only 2 minutes to finish the same task, thus bringing Bluray media portability to a super-speed state.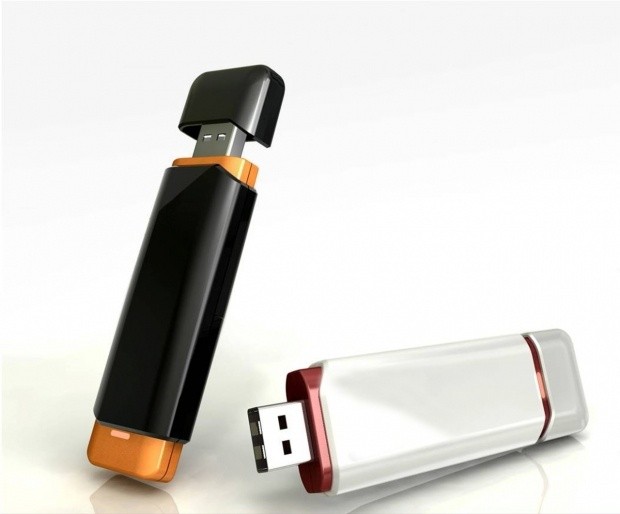 The X101 has a no-cap-loss design that users can fix the cap at the end of the disk to prevent losing it accidentally. With a simple design that is matched with sharp colors, the X101 blends high-performance with fashion for consumers and fully display Team's innovation of blending 3C with fashion. With the X101, all people of all ages can enjoy karaoke or appreciate HD movies anywhere, anytime.
In terms of environment protection, the X101 is 100% RoHS-compliant. Also, it is light weight at only 18 grams to make it easier for users to carry everywhere. More important, the X101 supports multiple operating systems and is guaranteed by Team's lifelong warranty. If you want to know more about the X101, please visit Team's official website at www.teamgroup.com.tw.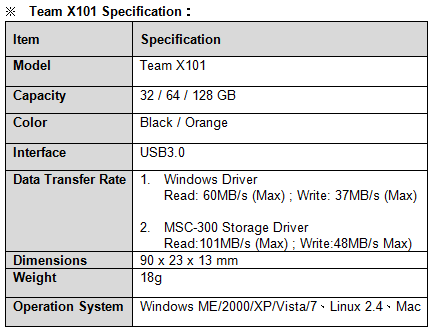 About Team Group
Team Group Inc. is a manufacturer of computer products and consumer electronics, established in Taipei, Taiwan in 1994. We manufacture and distribute high quality Memory modules, Memory cards, USB disk, and SSD. Team Group is recognized as one of the leading memory products and consumer electronic manufacturers in the industry. We cover most business regions in the world. Team provides the highest quality products to customers in volume with competitive prices and the best possible after services. Through many years of the close and direct relationships with the leading manufacturers and OEMs, we are able to provide various products even during the shortage and allocation periods. As we continue to grow, we are committed to supporting our customers with superior products, first class service and excellent business growth.
Last updated: Apr 7, 2020 at 12:01 pm CDT