USB 3.0 SuperSpeed upgrade: Double USB3.0 for Notebook
Sharkoon USB3.0 Host Express Card: ExpressCard in 34mm format with two USB3.0 ports / MSRP 29.90 euros
After Sharkoon has already established themselves as the first provider to introduce a USB3.0 controller for Desktop PCs, the accessory specialist now immediately offers Notebook users the possibility to upgrade their device with a SuperSpeed port.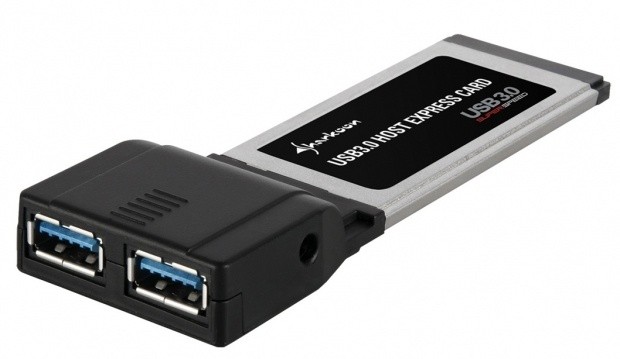 The Sharkoon USB3.0 Host Controller Card is equipped with two USB3.0 ports and is simply inserted into the ExpressCard slot of a notebook. The extension card in the 34mm format fits in both the 34mm and 54mm slots, corresponds to the ExpressCard 1.0 Standard as well as Intels xHCI specification 0.95, and supports operating systems Windows, XP, Windows Vista, and Windows 7 (32 and 64 Bit). The Plug&Play capable plug-in card is downward compatible to HiSpeed and LowSpeed USB. The two USB3.0 ports supply a maximum amperage of 900 mA; a suitable USB cable, driver CD, and instruction manual are all included within shipping.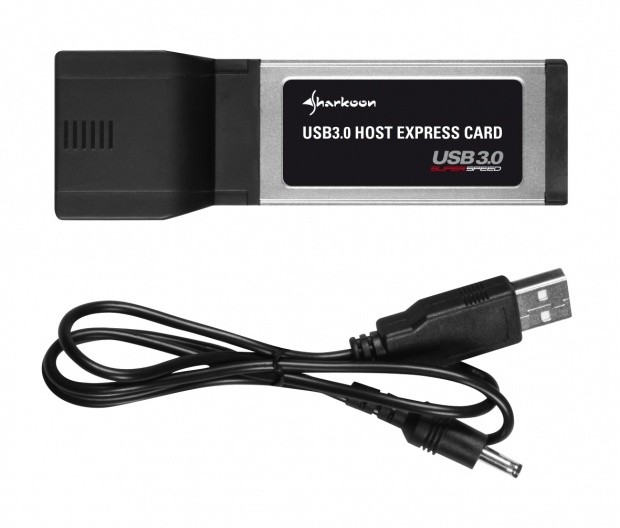 End customers will find the Sharkoon USB3.0 Host Controller Card immediately available with the recommended end customer price of 29.90 euros from authorized retailers.
For further questions, to request samples and/or photos, or other information please contact us or go to www.sharkoon.com.
Last updated: Apr 7, 2020 at 12:01 pm CDT