MSI CX620MX, CX420MX - Mobile Multimedia, Smart Multitasking
MSI just unveiled new members of its Classic C series. The 15.6" CX620MX and 14" CX420MX come with the all-new Intel® Core™ processor and ATI Mobility Radeon HD 545v (DDR3 512MB VRAM) discrete graphics card. Great looking machines and cinema-class movie viewing at a super value.
Taipei-The CX620MX (15.6") and CX420MX (14"), the latest additions to MSI's C series, are equipped with ATI Mobility Radeon HD 545v discrete graphics cards with DDR3 512MB of display memory and the all-new Intel® Core™ processor for exceptional multimedia processing performance.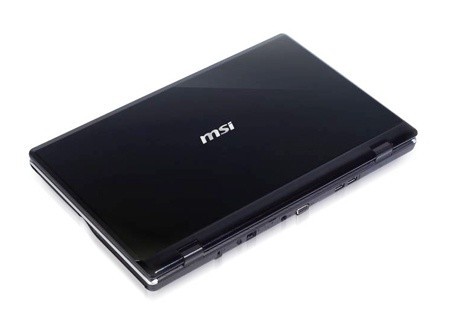 MSI Marketing Director Sam Chern explains that the 15.6" CX620MX, recently added to the MSI C series of laptops, comes with MSI's own Color Film Print and chiclet keyboard. Graced with MSI's beveled edges, the CX620MX exudes quality and weighs less than 2.48kg. This light, thin NB offers exceptional film viewing on the go.
Ultimate performance, brilliant multimedia
All-new 2010 Intel® Core™ processor: The CX620MX and CX420MX come with the new 2010 Intel® Core™ processor and HM55 chipset which consume less power than previous generation processing platforms, extending battery life by 15%. The integrated graphics core performance has also been greatly enhanced and now boasts superior processing and display performance.
ATi Radeon HD 545v discrete graphics card: To provide the ultimate in visual performance, MSI employs ATi Radeon HD 545v discrete graphics card to further augment display performance in both models. Experience the high definition picture and rich colors for yourself.
Cinema-grade 16:9 LED backlit display: Both the CX620MX and CX420MX come with cinema-class 16:9 ratio LED backlit screens-ideal for film viewing. Improvements in these two NBs include low power consumption, bright, high resolution screens, and a 14% increase in display view ability, eliminating the hassle of dark, fuzzy edges when not viewing straight on.
Innovative power saving technologies
GPU Boost technology: The CX620MX and CX420MX are equipped with MSI's own GPU Boost technolgoy which strike the ideal balance between multimedia performance and battery life. When using applications the require high performance image processing, a touch of a button and your NB immediately switches over to high performance discrete graphics mode for ultimate multimedia performance. When you need to maximize battery life, at the touch of a finger, you can cut to integrated display chip mode to squeeze out as much time per charge as possible.
ECO Engine power saving technology: The CX620MX and CX420MX come with MSI's exclusive ECO Engine power saving technology which allows you to select from among five power management levels-Gaming, Movie, Presentation, Office, and Turbo Battery, to automatically adjust display brightness, on/off switch, sleep mode, and processor performance settings, maximizing battery flexibility and use per charge.
Classy exterior, high value entertainment
Color Film Print technology: MSI's exclusive Color Film Print technology protects the CX620MX against scratching and wear, while projecting style and class and the glossy finish accentuates the 45-degree beveled edges. These NBs are highly mobile-even the large 15.6" screen CX620MX tips the scales at less than 2.5Kg. These are your perfect partners for mobile entertainment.
Chiclet keyboard: The CX620MX comes with the latest chiclet keyboard, so when you perform word processing or instant messaging, you will enjoy the solid touch of the keys, while making fewer typos. The cross-hatch design of the color film print coating is just one more factor that makes these unassumingly tasteful laptops stand out from the crowd.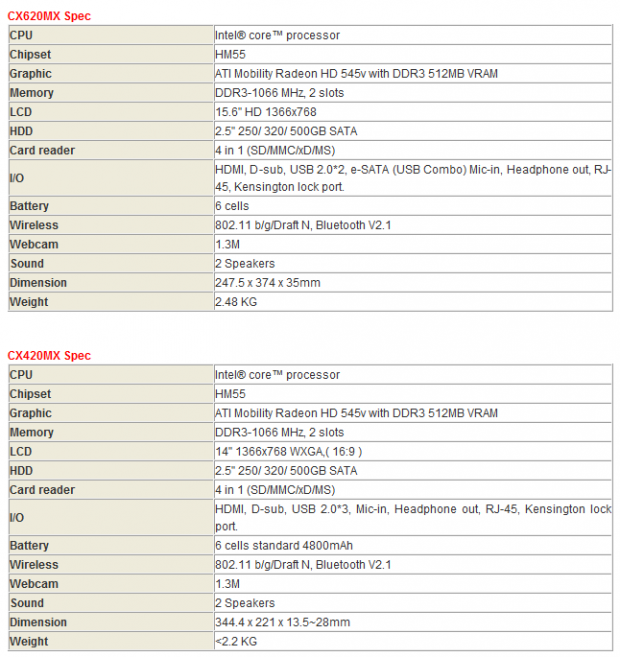 Last updated: Apr 7, 2020 at 12:01 pm CDT