Lexar Media Announces New Crucial 4 GB DDR3 SO-DIMM for Notebooks
Lexar Media, a leading global provider of memory products for digital media, today announced high-density 4GB Crucial DDR3-1333MHz (PC3-10600) SODIMM notebook memory. These new 4GB SODIMM modules offer anyone seeking a desktop replacement option - including mobile consumers, enthusiasts, and workstation users - the enhanced computing performance they crave. Additionally, the notebook modules have been validated for compatibility with Intel's Core i7, i5, and i3 mobile processors.
"The shift from DDR2 to DDR3 memory in the mobile computing space allowed for higher memory bandwidths while using less power, which resulted in improved system performance and potentially longer battery life. Now, with the availability of high-density 4GB Crucial DDR3-1333MHz SODIMM modules, mobile users will push the limits of notebook system performance and speed even further," said Jim Jardine, Lexar Media's senior worldwide product manager.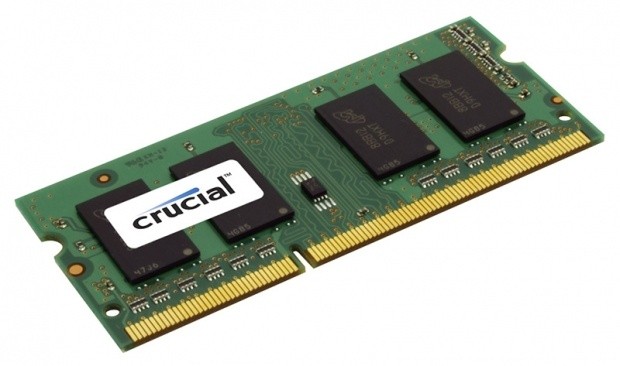 In addition to the new 4GB modules, Crucial DDR3-1333MHz SODIMMs are available in 1GB and 2GB modules. The DDR3-1333MHz SODIMMs can be purchased in 2GB, 4GB, and 8GB kits through select resellers worldwide, and include a limited lifetime warranty. Customers can find their guaranteed-compatible DDR3-1333MHz SODIMM memory upgrade options by utilizing the Crucial Memory Advisor online tool at www.crucial.com.
Last updated: Apr 7, 2020 at 12:01 pm CDT