Digital Storm Debuts Black | OPS Assassin - The World's Most Advanced Vertically Cooled PC
Black | OPS Assassin system boasts vertically cooled chassis design, three massive 180mm fans & industry leading Sub-Zero cooling system to deliver overclocks of 4.4GHz or more...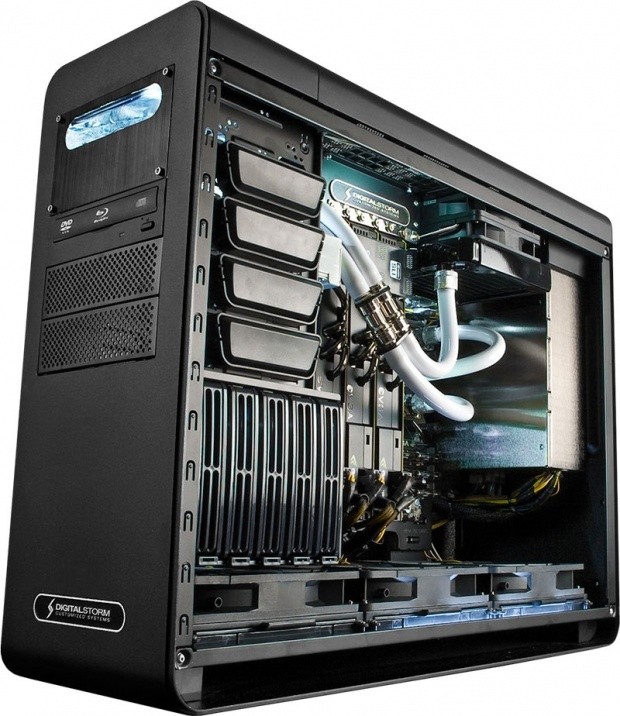 Fremont, Calif. - (May 10, 2010) - Digital Storm, the predominant name in computer system integration and engineering, proudly debuts the industry's most vastly superior vertically cooled gaming PC - Black|OPS Assassin.
The Assassin is Digital Storm's latest system under the Black|OPS brand, notorious for benchmark busting performance. Each Assassin system contains an innovatively designed chassis that naturally promotes vertical heat dissipation by taking advantage of heat's naturally tendency to rise. With three enormous 180mm fans positioned at the bottom of the chassis, cold air is pumped into the machine & warm air is forced out through the top of the chassis. Next, Assassin receives Digital Storm's Sub-Zero Liquid Cooling System treatment which not only removes performance inhibiting heat from the processor, but also from the motherboard's chipset and voltage regulators. The combination of these processes results in outrageous overclocking potential, with recorded overclocks of 4.4GHz and higher.
For hardcore gamers and enthusiasts who want the most astonishing graphics performance imaginable, Assassin is able to efficiently cool a three-way SLI configuration of NVIDIA's GTX 480s with minimal graphic card fan noise. Digital Storm has also rotated Assassin's motherboard 90 degrees clockwise, allowing for neat peripheral cable organization. The sleek, modern looking chassis is made entirely from aluminium and features a large side window that cleanly displays the world's best hardware within.
"Assassin is the system that performance enthusiasts have been waiting for. The pairing of exceptional components, patented processes and bleeding-edge design enables components to be pushed far beyond what any other gaming PC on the market today can promise," remarked Rajeev Kuruppu, Digital Storm's Director of Product Development. "The ability to effectively remove component damaging and performance inhibiting heat is phenomenal, but I'm astonished by how quietly we were able to accomplish this. The phrase whisper quiet is an understatement."
Digital Storm's Black|OPS Assassin gaming PCs are backed by the company's Standard 3 Year Premium Parts and Labor Warranty are available for purchase at www.DigitalStormOnline.com. The base configuration for the Performance configuration has a starting price of $2,387.
For images or additional information, please contact Digital Storm Media Representative Brian Metcalf at brianmetcalf@maxborgesagency.com or 305-576-1171 x11, or visit http://www.digitalstormonline.com/compblackops.asp
To learn more about Digital Storm's complete product offerings, please visit www.DigitalStormOnline.com.
Black|OPS Assassin Technical Specifications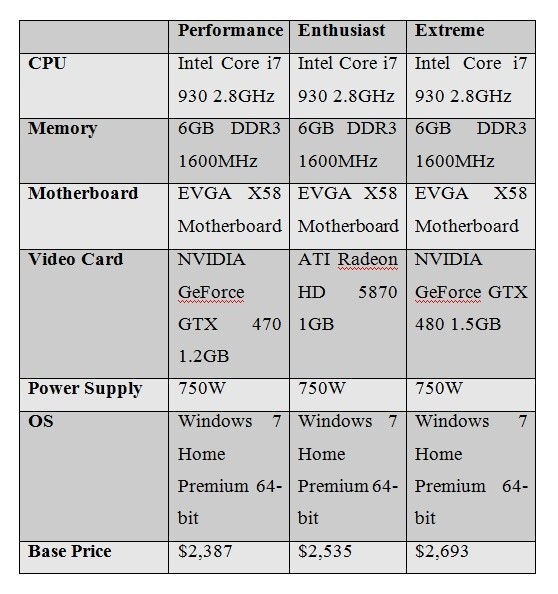 About Digital Storm
Founded in 2002, Digital Storm has rapidly emerged as the predominant name in system integration. With expertise in gaming and workstation PCs, Digital Storm's mission is to deliver its customers bleeding edge technology and performance, coupled with rock solid stability and support. As a validation of Digital Storm's success, the company has maintained an "A+" rating with the Better Business Bureau and its systems have received the industry's most prestigious awards. www.DigitalStormOnline.com
Last updated: Apr 7, 2020 at 12:01 pm CDT