ICY BOX IB-RD4320StU3 External RAID enclosure with USB 3.0. The first?
RaidSonic was fast, once again. After all the point of USB 3.0 is speed. First we brought a couple of one-bay HDD enclosures and a docking station with the connecting standard of the future, USB 3.0. Now here is the first external enclosure for two 3.5" SATA HDDs with RAID and USB 3.0. RAID functions are RAID 1, 0 and JBOD.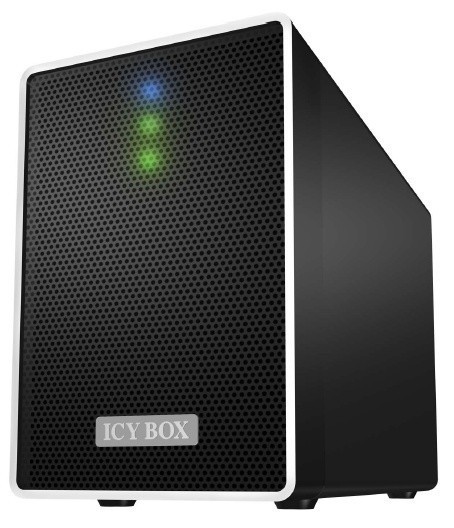 Those who are used to protecting their data with RAID now can benefit from the speed of USB 3.0. And some of those who so far shied away from data protection will certainly join after losing the speed case.
The ICY BOX IB-RD4320StU3 comes with a lot of good features. Status of the HDDs is displayed by LEDs on the front. The ICY BOX has an on/off switch and a very convenient RAID function setting. The solid aluminium body keeps cool and disburdens the fan which is very silent anyway.
The recommended retail price of Euro 81.00 is a competitive offer also against enclosures with USB 2.0 and eSATA. As USB 3.0 is downwards compatible and the future standard anyway, is it a real alternative to eSATA.
Key features:
• Aluminium enclosure for two 3.5" SATA HDDs
• Supported RAID functions: JBOD, RAID 0, RAID 1
• Transfer rates: USB 3.0 up to 5 Gbit/s
• Downwardly compatible with USB 2.0/1.1
• HDD capacity unlimited
• Supports: Windows XP/Vista/7
• External power supply (100-240 V)
• USB 3.0 cable included
• Fan 40x40 mm
• On/Off switch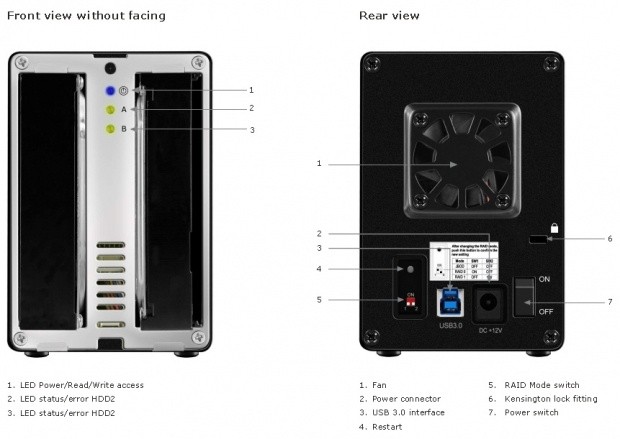 Last updated: Apr 7, 2020 at 12:01 pm CDT