Seagate Introduces World's Most Versatile Family of Storage Products
Today Seagate announced an all new family of storage products that delivers a completely customized way to access you digital life. The FreeAgent GoFlex family of storage products consists of ultra-portable drives, desktop drives, an assortment of accessories and devices that take the experience beyond the PC.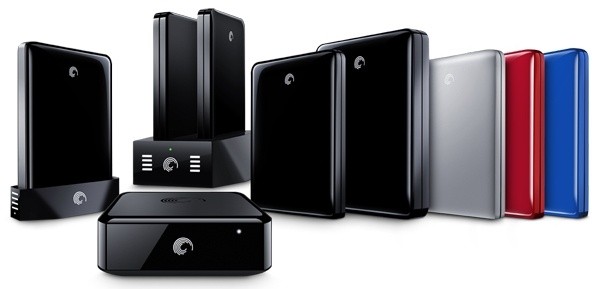 The Fast Talking Drive That Becomes Your Mac's New Best Friend
The GoFlex ultra-portable drive is the forerunner in the family and as the world's most versatile drive, allows you to access the drive's contents with the interface of your choice and experience your content on your TV, throughout your home network or from a mobile device anywhere in the world! Previously, external drives were shipped with fixed interfaces or for a premium, a few interfaces built into the drive.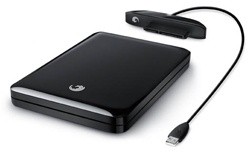 The GoFlex ultra-portable drive is revolutionizing the industry by offering a way to upgrade the interface you chose to access the drive. The GoFlex ultra-portable drive comes with a USB 2.0 interface and simple to use software to automatically backup and encrypt your files and folders - preloaded so there are no CDs to mess with. But the unique benefit of this drive is its ability to remove the USB 2.0 interface and connect much faster interfaces such as FireWire® 800, powered eSATA, even USB 3.0. Plus, this drive is both PC and Mac® computer compatible. That's right, we didn't say or Mac - it's PC and Mac! This drive allows you to easily go from the PC you use at work to the Mac computer you love at home. And no you don't have to deal with the less than ideal FAT32 format. All GoFlex drives include a driver for your Mac that allows it to both read and write to a PC formatted GoFlex drive (also known as NTFS). With just a one-time install of the driver on you Mac computer, you can seamlessly go between your Mac and your PC without any headaches along the way.
The GoFlex ultra-portable drive can also connect to other GoFlex Storage System products, enabling you to access the contents of your drive on your TV, from any networked PC or Mac in the home and mobile devices while on-the-go via the Internet. More to come, stay tuned...
Desktop Drives Also Get the Custom Treatment
The GoFlex Storage System is mainly about the ultra-portable drives and their ability to move about so that you can access them the way you want, wherever you are. But the GoFlex family also includes the GoFlex Desk external drive, a high capacity drive that well you guessed it, is made to live on your home or office desk.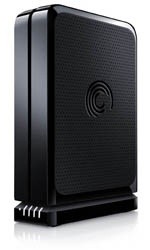 The GoFlex Desk external drive has the same great software, PC and Mac integration and upgradability as the ultra-portable drives. The GoFlex Desk external drive can be upgraded to FireWire 800 or USB 3.0. Each upgrade adapter, as we call them, includes an easy-to-view capacity gauge which makes it simply to see how much capacity is available on your drive.
To learn more about the GoFlex family of storage products, make a purchase or find a local retailer, visit
www.seagate.com/www/en-us/products/external/external-hard-drive/
Last updated: Apr 7, 2020 at 12:01 pm CDT