Apogee Neo Squeeze Plus & S Series for Business Professionals
Walton Chaintech, manufacturer of memory module and computer components and accessories, today announces its APOGEE Neo Squeeze Plus & APOGEE S Series USB flash drives. Differently from the previous launch of N Series specifically adapted with the luxury image, the APGOÓÓNeo Squeeze Plus and APOGÓÓS101 and S102 mainly target on the business executives and users who value the best.
Designed to meet the needs of business professionals, both the APOGÓÓ Neo Squeeze Plus and APOGÓÓS Series are light and slim. At only 57.5 x 19 x 8.8 mm (L.W.H.) and 55.5 x 21.8 x 10.2 mm (L.W.H.) for the Neo Squeeze Plus and S101, respectively, both flash drives are as light as 20g with the Surface Mount Technology (SMT) PCB Assembly. Taking in a very compact housing design, the S102 even weights only 12g with the Chip On Board (COB) System in Packaging (SIP). These technologies also secure the flash drives' duration and performance.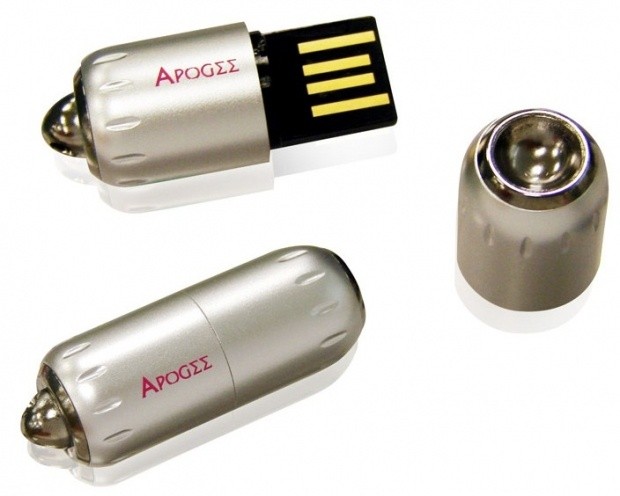 The capacity for all three flash drives is from 2 to 16GB, and the read-performance is above 3MB/Sec while write-performance is above 2MB/Sec. Each USB drive in the Neo Squeeze Plus and S Series must pass APOGÓÓ's strict testing procedure and reliability standards in order to provide users the best quality and performance.
Additional special features are highlighted as below.
• APGOÓÓNeo Squeeze Plus: push-up and cap-less design with anodizing surface treatment
• APOGÓÓ S101: push-up sideway and cap-less design with discharge electricity surface treatment; also round-edge shape conforming with ergonomics
• APOGÓÓ S102: bullet-shape design with metal-quality surface treatment; twist to open for a longer-time usage; COP SIP available for waterproof, shockproof and dustproof; very light and compact housing design
Last updated: Apr 7, 2020 at 12:01 pm CDT