AVADirect Adds New AMD Phenom II X6 Six-Core Processors to Configurators
Twinsburg, OH - April 29th
AVADirect, a leading custom computer manufacturer, has announced that its line of AMD based configurations are now available with new X6 six-core processors, and for purchase.. The AMD X6 AM3 processor series is AMD's desktop socket technology with new levels of cache and hyper-transport speeds providing even higher levels of performance.
Misha Troshin, CMO of AVADirect, believes these processors are crucial to compete with the low-budget desktop market. As stated by Misha, "Many consumers hold onto their old desktops and workstations thinking it's much too expensive to upgrade, especially in this economy. AMD does a fantastic job at keeping costs low while offering some of the best competitive-priced processors on the market to date. Not only is it rational to choose the new X6 processors from AMD, but if you compare the costs to other solutions it's a major self-selling point."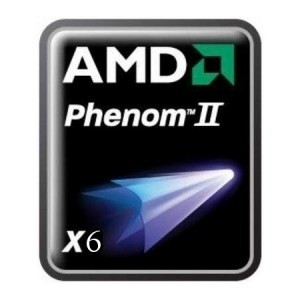 AVADirect will have the AMD X6 six-core processors available in these configurations:
◦ AMD Slim/Mini/portable-type System
◦ Crossfire Gaming System
◦ Performance Series Desktop System
◦ Mainstream Value Series Desktop system
◦ Performance Barebone
◦ Mainstream Value Barebone
◦ Various Motherboard Kits
Important to AVADirect is the level of customization the company provides. Component types such as enclosure, motherboard, CPU can all be changed. Changes between brands of hard drives, memory, video cards, and etc is also possible using the web-site's revolutionary system configuration pages. This level of customization is what sets AVADirect apart from any other system integrator.
To view all complete systems featuring the AMD X6 six-core processors click
AMD X6 Systems at AVADirect
To view all barebones featuring the AMD X6 six-core processors click
AMD X6 Barebones at AVADirect
To view all motherboard kits featuring the AMD X6 six-core processors click
AMD X6 Motherboard KIts at AVADirect
About AVADirect
AVADirect, Inc. is a custom computer manufacturing company located on the outskirts of Cleveland, Ohio. The company specializes in building all kinds of custom computer systems including: Windows or Linux manageable and highly-reliable servers, high-end workstations and gaming systems, business PCs, and notebooks. For more information, visit www.avadirect.com
Last updated: Apr 7, 2020 at 12:01 pm CDT