AMD Delivers up to Double the Performance Capability with New ATI FirePro Series
Following the launch of the ATI FirePro V8800, the industry's most powerful professional graphics card ever created, AMD today introduced new additions to its next-generation ATI FirePro family -- ATI FirePro V7800, ATI FirePro V5800, ATI FirePro V4800, and ATI FirePro V3800 -- offering professionals in the digital content creation (DCC) and Computer Aided Design (CAD) industries advanced performance and features at every price point. AMD also announced the ATI FirePro 2460 Multi-View, a low profile, quad display graphics solution designed for financial institutions. These latest ATI FirePro solutions are expected to be available from HP, CDW, Newegg, Tiger Direct and other online retailers.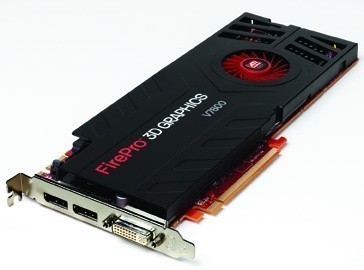 "AMD's new ATI FirePro workstation graphics cards are the world's first workstation class graphics cards to support up to four monitors on a single card -- enabling increased productivity for professional graphics users," said Janet Matsuda, senior director, Professional Graphics, AMD. "Our new ATI FirePro family delivers new value at every price point."
"HP's workstation customers are professionals at the top of their games who demand the latest technologies with the best possible performance," said Jeff Wood, director, Worldwide Marketing, Workstations, HP. "HP recently expanded its workstation lineup to provide customers with an option for every need. Combined with our powerful HP Workstations, this new generation of ATI FirePro graphics cards delivers exceptional solutions that enable higher productivity levels for our customers at every stage of the game."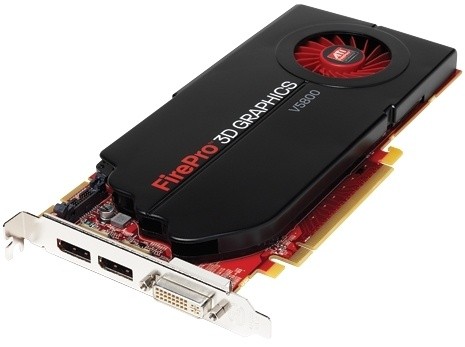 The next generation of the ATI FirePro family of professional graphics cards is designed to meet the specific needs of each market segment. The cards have been tested in real-world scenarios to help ensure compatibility and stability for certification with many leading software applications. Each card supports Microsoft DirectX11, OpenGL 4.0 and OpenCL along with ATI Eyefinity technology -- providing professionals with the ability to expand their display resolution for increased productivity.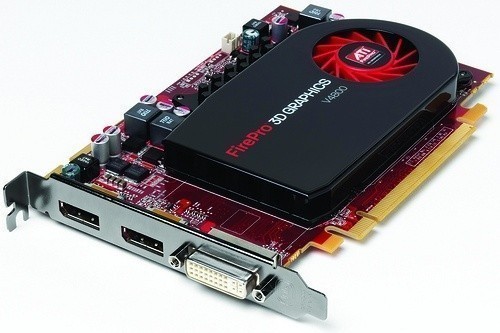 •
High-end
: With 2GB of GDDR5 memory, the ATI FirePro V7800 offers superior performance capabilities and visual quality in a compact single slot form factor. Its massively parallel architecture can handle computationally or visually demanding applications without negatively impacting performance. With ATI Eyefinity technology, professionals can drive up to three independent 30" displays at one time.
•
Mid-range
: The ATI FirePro V5800 is a true workhorse and offers professionals the perfect balance of price and performance. Featuring 1 GB of GDDR5 memory, and support for up to three independent displays through ATI Eyefinity technology, the ATI FirePro V5800 delivers more than double the performance capability of the previous generation.
•
Entry-level
: The ATI FirePro V4800 features 1GB of GDD5 memory and delivers 1.25X the performance capability compared to the previous generation, with outstanding results for entry-level CAD users, all at value level pricing. With 512 MB of DDR3 memory and a 30-bit display pipeline that offers accurate color reproduction and exceptional visual quality, the ATI FirePro V3800 brings dramatic performance and up to three display support through ATI Eyefinity technology to entry-level 3D graphics professionals.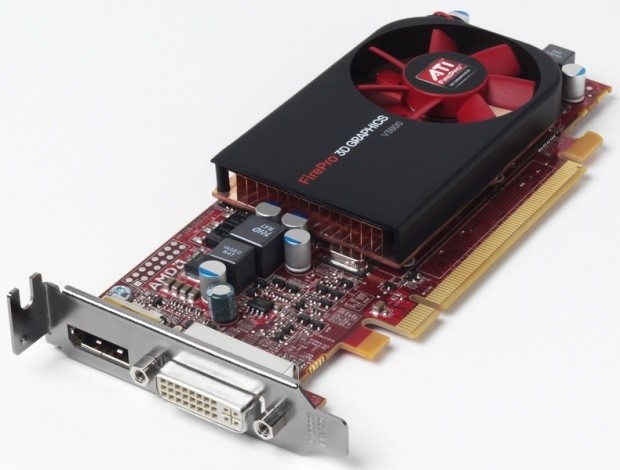 The ATI FirePro 2460 Multi-View is a low profile, quad display graphics solution designed to improve the visual experience for financial traders while simultaneously helping to reduce power and cooling costs for some of the world's largest financial institutions. With an average board power consumption of 13W, ATI FirePro 2460 is designed to meet the performance and productivity requirements of enterprise environments without increasing the power consumption needs of users while offering the capability to support multi-monitor ATI Eyefinity technology.
For more information, visit the
product pages
.
Last updated: Apr 7, 2020 at 12:01 pm CDT