OCZ Technology Announces High-Density 4GB DDR3 Modules and 8GB Dual Channel Kits
OCZ Technology Group, Inc., a worldwide leading provider of high-performance solid-state drives (SSDs) and memory modules for computing devices and systems, unveils its all new "Gold Series," 4GB (4096 MB) modules and 8GB dual-channel kits for current and next generation platforms. Enabling enthusiasts and professionals to maximize their system RAM with a single solution, the all-new OCZ high-density Gold kits deliver superior performance and multi-tasking for high-end PCs, workstations, and gaming rigs.
"As new software for productivity and entertainment become available consumers are looking to get the very most out of their PC's and our new 4GB DDR3 modules will help them do exactly that," said Ryan Petersen, CEO of the OCZ Technology Group. "Designed for both Intel and AMD platforms, the new 8GB Dual Channel Kits improve application loading times, frame rates and task switching, all of which make them an excellent solution for everyone from graphic designers to gamers."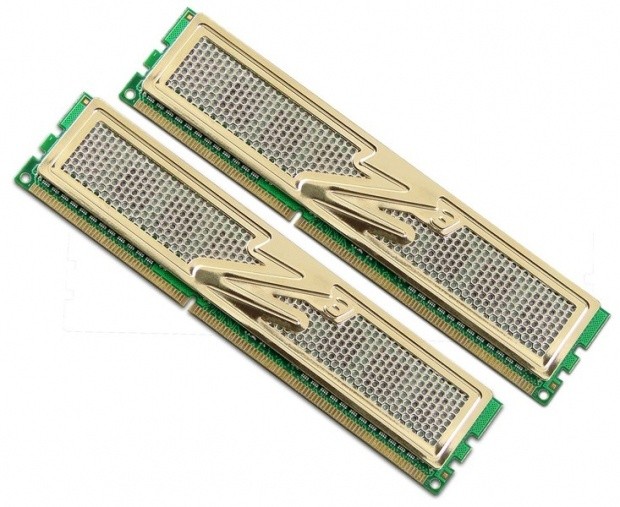 As large, high-definition multi-media files are becoming progressively more ubiquitous in all facets of entertainment, OCZ is addressing the steady need for increased system memory, especially on motherboards with limited DIMM slots such as home theater PCs and small form factors (SFF). The new OCZ Gold Series 4GB modules and 8GB kits are engineered specifically for memory-demanding applications and intensive design and editing software. Graphic designers, CAD engineers, along with music and video professionals will benefit from increased memory resources, along with enhanced fluidity of game-play and increased frame rates with the latest gaming titles.
OCZ Gold Series 4GB modules 8GB Dual Channel kits run at 1333MHz CAS 9, operating at a low-voltage specification of 1.65 volts and are tested and qualified on the latest platforms to ensure ultimate performance and stability. Each module comes backed by the industry-leading OCZ Lifetime Warranty and technical support for unparalleled peace of mind.
Last updated: Apr 7, 2020 at 12:01 pm CDT